Mention the term 'case study' and most people's eyes glaze over as their attention wanes. Simply by changing the title to 'client success stories', we take a whole new approach.
So, what is a client success story?
A client success story is an article or blog post that provides an insight into your customer experience.
A strong client success story:
Demonstrates your client experience
Shows how you deliver solutions and
Details the results you achieve for clients
Most client success stories also include a testimonial from a happy client. Third-party endorsements are so powerful in building the know, like and trust factor with prospective clients.
Why use client success stories?
Most people like to copy other people's success. A story about how a customer used your product/service to solve a particular problem can help others to relate and connect.
Telling the customer's story has the power to convert a prospect or lead to a customer. This does depend on where they are currently sitting on the know-like-trust-buy scale.
A client success story can also help educate your prospective customers and to set expectations of the level of service or quality you provide. It can also provide validation and acknowledgement of your team's efforts, particularly when customers specifically mention them or the service they provide.
How to write a client success story
Select the right customer as your subject
A good starting place is a customer who has provided a testimonial about how happy they are with your product or service. Be sure to choose someone who has good knowledge of your product or service and you're confident will say good things about your business.
Contact them and ask them whether they'd give their written permission for you to write a success story about them. Is your subject customer in business? Add a sweetener by offering to profile their business and provide a backlink to their website (this is great for boosting their search engine ranking).
Make it easy for your subject to participate
Put together a list of simple open-ended questions about your customer experience, such as:
What was the issue/problem/challenge you needed to solve?
How did you hear about us/find us?
How was your experience as our customer?
What made our product or service stand out from competitors?
Was there something in particular that made you choose us?
What was the outcome/result/benefit from our product or service?
You can choose to ask the questions via phone interview or email the list of questions to them. Ask which is more convenient for them. In our experience, most people are happy to answer a few quick questions over the phone. It's important to take notes during the phone interview (or you can record it with the permission of the other party).
Write your story step-by-step
Create a strong, benefit-based headline. This is vital.

For example: How X helped Y lose 10 kilos in 10 weeks, or Profits Skyrocket 10% in 3 months due to X.

Based on your interview notes, outline the story with an introduction/summary of the outcome you produced, followed by 3-4 paragraphs about the customer, what their problem/challenge was, how you helped them, their experience as your customer and the results or outcome they received.
It's important to keep the story relatively short and concise. Use sub-headings and bullet points if you want to break up the text and make it easier to read.
Images and graphs can also help to demonstrate your points.
Once you're happy with the draft, email it to your subject customer for their approval.
Ask them to email any changes and their approval back to you and keep a copy of this for your records.
You'll need permission to use any of their images.
Remember, it's a story, not a sales script. Simply by telling the story well, you are doing a soft sell for your product or service – and it's not appropriate to do the hard sell in a story (that's what advertising is for!).
If you don't already have one, ask the customer to provide a testimonial – or ask permission to use one of the answers they gave in the questionnaire as a quote/testimonial. This adds considerable power to your story.
Publish
Once you and your customer are happy with the story's content, publish your client success story as a blog post, an article in the local media or elsewhere online.
You can also add client success stories to your website under the Testimonials tab and/or link them to your Services pages.
Be sure to share your story – or a link to it – on your Facebook, Instagram, Twitter, LinkedIn and any other appropriate social media accounts. Ask others, including the subject customer, to share the story on their social media accounts as well. This helps promote your business to prospects and keeps you front of mind with existing and past customers who follow you.
Need Help to Write Client Success Stories?
At The Professional Writer, we write Client Success Stories for you. We usually prepare these stories in a batch, increasing efficiency and cost-effectiveness.
Our service includes:
A briefing chat with you or a representative of your business
An outline of the story
A phone interview with your subject customer
Writing the client success story on your behalf
Submitting the story for your approval – and your client's approval
Finalising any changes required and delivering the completed copy in Word
* Do you plan to use your stories as blog posts? We can work with you to incorporate a keyword phrase to assist with your Googe/search engine ranking.
We have added several client success stories to our website. Here's a link to the Award Submission Writing Stories. These sample stories are a short version. You can choose to include greater detail if you wish.
If you found these tips helpful, please like and/or share them with your business associates or LinkedIn connections.
Want to know more?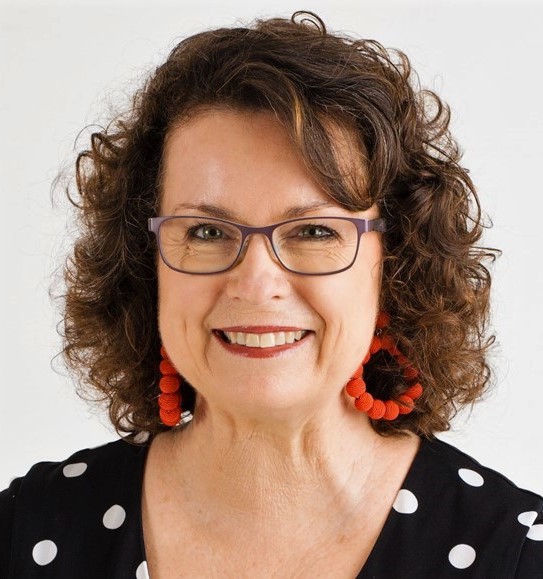 Hi, I'm Lyndall Guinery-Smith, business owner and chief word wrangler at The Professional Writer. My team and I write content dedicated to attracting and engaging your ideal clients … and improving your bottom line. This includes website content, capability statements, company profiles, team bios, business award nominations, blog post packages and more. We happily work with clients all over Australia. Email us to arrange an obligation-free discussion about your latest project.