Working with Lyndall has been an absolute blast.
She is professional, kind, prompt and simply amazing at her ability to pull everything together.
I highly recommend Lyndall.
Angela Henderson
Business Consultant
Angela Henderson Consulting
---
Lyndall is extremely experienced in her field and has a way with words that makes everything sound fabulous.
Highly recommend Lyndall for all types of writing. I have used her for my website, articles and form letters for my business, and every time she has blown me away.
Beverley Warne
Owner
Carpets on the Move
Our accounting firm contracted The Professional Writer recently and we have been absolutely delighted with the service and results provided. As accountants, we are very good at numbers, but overwhelmed when it comes to words and writing. Lyndall and her team have been exactly what we were looking for, and by employing her writing services, it has enabled us to simply continue with our numbers.
Lyndall is a delight to work with, friendly and very easy to talk to, and she did a wonderful job of engaging with all our staff, finding out who we are and what we do, and then bringing that to life through the written word. Lyndall's work is of the very highest quality, professional, timely and accurate. Our firm will now be using The Professional Writer for all our writing requirements, and it is such a relief for us as a business, to have someone like this who we can now simply ask to write for us.
We know that they know and understand our business, and that they will deliver what we need. Working with The Professional Writer has been a wonderful experience and I can highly recommend Lyndall and her team for the writing needs of all businesses and individuals.
Jeannie Anderson
Partner
Mayberry Meldrum Anderson
We wanted a fresh approach for our Comet brand launch – we needed informative, easy-to-read wording which would speak directly to our customers.
Lyndall was able to digest a large amount of information provided by us to quickly gain an understanding of our business and the outcome we were aiming for. She asked good questions which helped us reach our end goal, and provided an additional perspective which has really opened our eyes about the way we present and market our brand.
The Professional Writer provided friendly service with a quick turnaround, a seamless process, was easy to work with, excellent value for money and they delivered a great result.
Michael Abdul-Massih
National Sales Manager
Comet Transport
Dear Lyndall, We would like to thank you for both your professionalism and prompt replies in relation to our Company Profile booklet and our web content.
From our initial call, you alleviated all our concerns and seemed to ask all the right questions, not only saving us time, but the stress of having to write this on our own. We look forward to working with you in the future and wish you all the best.
Steven Burgess
Licensed Builder & Proprietor
Evolution Construction & Design
We regularly use Lyndall for copy writing and controlling our web site and social media. She is extremely reliable and very good at what she does. If I forget something, she remembers. She is pro-active with our web site and adds relevant information without me even asking for it. Her communication with me in regard to all matters is prompt and accurate.
If you want someone who is good with the written word, including proof reading, and know you won't have to ask twice, then call Lyndall today!
Robert McElhone
Principal/Director
Ray White Chatswood
For many years my clients and I have enjoyed the rewards of using a Property Specialist Photographer to market my client's homes, but I have struggled to write good copy. After trying a few copywriters, I have now found Lyndall who specialises in Property – and the difference is like night and day. She knows exactly how Real Estate works, and it shows.
To achieve the best results in everything, seek out the most specialised operator and watch your business grow.
Graham Green
Property Direct International
I've known Lyndall Guinery-Smith for over 20 years. During this time, I've hired her expertise on many occasions for marketing, professional writing and editing services. Lyndall is extremely gifted with her command of English and her writing abilities.
Her skills as a professional writer are outstanding. It's certainly worth outsourcing my marketing work to her. For the relatively small investment I make, she can have a project completed in less than half the time it would take me to do the same thing – which makes good business sense to me.
I have always found Lyndall to be a very honest and hardworking person. She is always looking for ways to get the best outcome for her clients.
I would have no problem whatsoever in recommending Lyndall and her team to anyone, from writing an award nomination to marketing materials or a web page.
Jacqueline Smith
Financial Planner
Lyndall and her team have been helping my business with professional writing content for an award submission. I highly recommend the services of The Professional Writer.
It has been a pleasure working with Lyndall and The Professional Writer team. Lyndall has a
soft kind and understanding of the importance of words and how to shape them for my business.
Alicia Broom
Business Owner
Flowers Tea & Gifts
I recently referred a client of mine to The Professional Writer. Lyndall and her team responded quickly to the opportunity and the copy was completed on time and to my client's satisfaction. I wouldn't hesitate to use and recommend The Professional Writer.
Tanya Bellchambers
Director
Blue Platypus Digital
As a busy small business owner, I prefer to deal with people who get in and get the job done, quickly and simply. The great thing about Lyndall Guinery-Smith is that she takes a load off my mind – I hand her a job and she brings back the finished product… no hassles. Writing is not my specialty.
I used to spend up to 20 hours trying to put together a small marketing project. Now, Lyndall knocks it over in just 2 hours (or less). Utilising her services allows me to spend my time making more money doing what I'm good at, which is what we all aim for.
With her superior marketing and writing skills, Lyndall has become my Professional Writer and I have absolutely no qualms about recommending her to other business owners.
Lyndall is the type of person you'd want to take to the battle trenches – she'll always watch your back and do right by you.
Mike Gates
The Walking Wizard
Lyndall is truly a professional writer! Her service was excellent, very professional, friendly and honest. We engaged Lyndall to write our Company Profile and update the current content.
The final result far exceeded our expectations.
We would highly recommend Lyndall's services to any business in need of an expert Company Profile writer.
Maher Chamsine
Director
CBS Engineers
Lyndall has written and delivered training programs for our organisation since 1992. She has continually maintained a professional approach and a friendly and communicative manner on both large and small assignments.
The success of each project depended heavily on Lyndall's writing and training skills.
I consider it a privilege and a pleasure to work with her… she continually goes the extra mile and I would highly recommend her for any corporate writing project.
Dr Vicki Roberts
Senior VET/ Capacity Building Consultant
United Business Services (Aust) Pty Limited
One of the major elements of success in the Real Estate industry is great marketing, but you can waste a lot of valuable time trying to write creatively and persuasively.
Lyndall has the ideal combination of extensive Real Estate experience and an enviable ability to find just the right words for our advertising, editorial copy, company profile and listing booklets.
She produces a more polished and professional approach, which in turn brings us more business.
We're ecstatic with the results Lyndall helps us achieve for our clients and our business.
Gavin Keith
RBR Property Consultants
Lyndall and her team are a pleasure to work with & so professional.
They made the major task of creating a company profile and capability statement for my business enjoyable & the end results were better than I could have hoped for….
Thank you Professional Writer.
Bill Townsend
Managing Director
Cool-a-bah Cooling Services
I contracted The Professional Writer for a major event I was facilitating and needed an exceptional press release to be sent out to the media outlets. The press release I received was exceptional and completely did its job in heralding the event. Our corporate sponsors and partners were equally impressed and gave a wordy vote of professional thanks.
Thanks again Lyndall for such a highly professional job, I would highly recommend your services.
Sharon Styman
Director
InvestRent
Lyndall was able to take our ideas and reorder them into a simple, easy to understand format, eloquently shaped for our particular audience.
She expertly captured the unique essence of our business, our team and the service we provide. We found Lyndall a pleasure to deal with and would recommend her to others.
She's great at what she does and provides excellent customer service.
Carol Grosskopf
ecoplanning
Having recently rebuilt my own website, I was finding it difficult to find the right words to best reflect the services I offer, the history of my business, my skills and experience.
So, this time I decided that I needed to seek out an experienced professional to assist me, which is why I engaged Lyndall, The Professional Writer. Who better than a professional copywriter for this undertaking? I'm glad I did.
Before she started writing, Lyndall took the time to not only get to know myself and what I required, but to get to know my business and my target audience.
Lyndall kept me up-to-date during the entire process, which included several drafts to confirm that we were still within scope of the project. Lyndall maintained contact throughout this time, which exhibited the interest in my requirements and business which I had initially sought.
The bonus to this is, I likewise grew to know Lyndall's business and the processes involved, which enables me to provide this recommendation and testimonial in good faith.
Lyndall is truly amazing at what she does. From concept, through the consulting stage and final delivery. I highly recommend that, if you're after a professional result for website or marketing content, company profile, tender, or similar, give Lyndall a call first.
Thank you, Lyndall. The time, effort and results speak for themselves!
Peter Sibilant
Big Rock Graphics
We've been working with Lyndall for several years (beginning 2016) – she is our go-to copywriter for property scripts, staff profiles, press releases and anything else we need professionally written.
Last year, when we decided to enter the prestigious Real Estate Business Awards, we naturally chose to work with Lyndall to ensure our submissions were polished to perfection. Not only did she highlight our achievements, Lyndall was full of amazing ideas. We entered four categories and were delighted to be selected as national finalists in ALL FOUR CATEGORIES! Our amazing BDM/Property Manager then won the category of Rising Star!!
We're so grateful to have found Lyndall. She's now an amazing asset to our business and we look forward to continuing to work with her in the future.
Julie-Ann Manahan
Principal/Licensee
Raine & Horne Murwillumbah / Ocean Shores / Brunswick Heads

As a print company with discerning clients, it is imperative that we communicate with everyone in a professional, friendly manner.
Lyndall and her team help us to achieve that purpose with outstanding copywriting for our e-newsletters & marketing collateral.
Easy to work with and passionate about getting our market-to-message content right every time.
Highly recommended!!
Lou Armstrong
Not Just A Copy Shop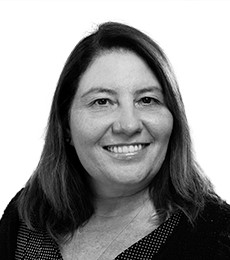 Sometimes in our legal profession we forget that not everyone communicates using the terminology that we do.
That's why when we wanted to put out an information brochure we wanted a layperson to write the content, so that we could be sure it was understood. Lyndall got this straight away and set out to translate the legalese into a concise summary that ticked the main points we were trying to hit.
For a cost effective, friendly service and a great result I would not hesitate to recommend Lyndall and the team from The Professional Writer.
Lisa Naumovski
Paralegal
Bourke Love
Lyndall wrote my bio for my Kinesiology and massage business.
She writes so eloquently and draws on key points from your interview to capture your essence and passions.
She is easy to work with and gets things done efficiently so that you can put your best foot forward in your business.
Thank you Lyndall, so grateful.
Jennifer Laasanen
Massage therapist & kinesiologist
Jennifer Laasanen Wellness
We thought our website landing page and about us copy was ok until we had it rewritten.
Not only does it sound more professional but it has improved our ranking online by having the right keywords in the right places.
Rory Curtis
Bathroom Renovation Expert
Designer Bathrooms Plus
Lyndall wrote my professional profile for me.
After just one phone call, she was able to capture my story in the first draft….AMAZING!!
Thank you so much for your help in getting my new business and ultimate vision for all businesses off the ground.
Rebecca Smith
Principal
Life Back 2 U
Thanks Lyndall for knowing how to put together "The Words" to reach my perfect audience.
My profile blurb was boring and outdated and I have spent hours trying to perfect it. While we all know our business it does not always mean we know how to write about our business – you certainly do.
You have done an amazing job.
Belinda Dinsey
Investment Property & Management Consultant
RBR Property Consultants
All businesses need good quality content to stand out above their competitors. Lyndall & Sam at The Professional Writer are the team to help you do that.
The content they created was very well done and they are an absolute pleasure to deal with. Will be using them again on future projects. Thank you.
Chris McCarthy
Director
Scrap Global
Lyndall and her team are just a delight to work with.
Being more of a mathematical nerd, writing a clear and concise message is not my strong point. Lyndall took the time to understand me and my business and made sure that was conveyed in my website.
Their business name says it all – The Professional Writer.
Chris Catherwood
Director / Budget Expert
Expert Cash Flow Solutions
The Professional Writer recently help my electrical business with our Capability Statement. They are so easy to work with, very professional and produce amazing work in a quick time frame.
Lyndall is a pleasure to work with and I would highly recommend her to anyone.
Michael Buda
Director
Sunshine State Electrical