Award Submission Writing Success
Client Success Story – Next Legal & Conveyancing Award Submission
Since establishing her innovative legal practice in 2018, Alicia Floyer has experienced incredible growth and success. She wanted to celebrate the achievements of her team by entering a business award, but as s super-busy professional, she needed some assistance with the award submission.
After searching Google for a suitable business awards writer, Alicia contacted us for a chat about how we could help her with the preparation of a strong award submission.
We worked collaboratively to prepare and polish several award submissions which highlighted the young team's significant achievements to date.
We've now assisted Next Legal & Conveyancing with finalist/winning entries in the Small Business Champion Awards, Local Business Awards, Lake Macquarie Business Awards, Hunter Business Awards and Australian Law Awards.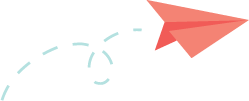 It was extremely exciting to hear the team won:
Best New Business – 2020 Local Business Awards
Start-Up Superstar – 2020 Lake Macquarie Business Awards
Start-Up Superstar – 2020 Hunter Business Awards
We were very excited to hear of these well-deserve wins!
Alicia has since referred several new clients to us as well, which is always humbling and very much appreciated.
Alicia gave us the following testimonial:
If you're in need of legal or conveyancing services in the Newcastle area (or across NSW), contact Alicia and her expert team via: www.nextlc.com.au
For further information on our award submission writing services, please click over to the Services page.
Client Success Story – Angela Henderson
Angela Henderson is a successful entrepreneur, keynote speaker, business consultant, podcaster and mental health clinician. Her impact on women in business stems from starting her first business from scratch while juggling parenthood, so she understands the challenges and struggles of being a woman/Mum in business.
Angela loves helping other women and her attitude is collaboration over competition, every time. Over the years, she has empowered thousands of women with the tools, resources, community and coaching they need to grow sustainable, profitable businesses, much of it for free.
Some of Angela's work includes:
Women in Business coaching programs

A Business Masterclass and Mastermind program

She runs an awesome Facebook group called Australian Businesswomen's Collaborative
The Finding Balance in Business Women's Retreat is highly recommended (Lyndall attended in 2019 + is already booked for 2022)

She is a mentor for the Queensland government's Mentoring for Growth program and regularly addresses large conferences as a captivating keynote speaker.
We're proud to be the beneficiary of her wisdom and guidance!. In 2020, Angela approached us to work with her on writing three submissions for the annual Stevie Awards. Although an accomplished writer herself, Angela is time-poor. She needed to tap into our award submission writing skills and award-winning tips and strategies. We collaborated over a period of weeks, putting together the three submissions and a range of supporting documents.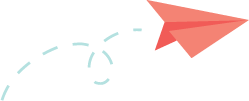 Angela won three silver Stevie Awards for Women in Business:
Mentor/Coach of the Year
Podcast of the Year
Women Helping Women
Woot woo!!
Client Success Story – Mayberry Meldrum & Anderson
Mayberry Meldrum & Anderson are a highly professional and sought-after accountancy practice catering to clients from locals to both national and international businesses. They are the largest accounting firm in Murwillumbah (Northern NSW) and one of the largest practices across the Tweed Valley area.
They are an accounting firm with a difference. MMA is proactive rather than reactive in its approach to accounting advice. Their team focus on establishing, nurturing and maintaining quality relationships with every client. They see themselves as partners in their clients' financial situation, guiding them and working together to ensure clients achieve their desired financial outcomes and goals.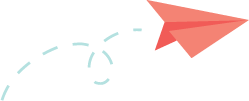 Entering the Business Excellence Awards Tweed Shire (BEATS)
The partners decided to enter their local Tweed Business Excellence Awards. As time-poor accountants, they needed some assistance with writing the submission. As we have an established relationship through networking with MMA partner, Jeannie Anderson, we were a natural choice. We were happy to collaborate with the team. We interviewed them to gain an in-depth understanding of their business and what truly sets their firm apart from competitors.
After working together on the submission, we were thrilled to hear that Mayberry Meldrum & Anderson were winners of the Excellence in Professional Services award. Congratulations team!
Jeannie Anderson sent us this testimonial about our award submission writing: