The Professional Writer – How We Work
Wondering how
The Professional Writer works?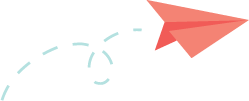 The Professional Writer and you
Let's collaborate to achieve your marketing goals
Firstly, we take the time to listen to your requirements and tailor a solution which best suits your needs. Before we can start writing, we have a chat about your copywriting project and agree on what it is you're looking for. Then we can provide you with a firm quote that includes all costs and an agreed delivery timeline.
PLEASE NOTE: All copy is original and crafted specifically for your business. We do not cut corners by copy/pasting from other sites or plagiarise any other company's marketing material.
Every project we undertake has our full attention. While our team may complete part of your project, our business owner, Lyndall Guinery-Smith will oversee your project and she will be your single point of contact throughout the project.
The price we give you upfront is the price you'll be charged, provided there are no changes in direction after the initial brief is agreed to, and all parties adhere to the terms of the Copywriting Contract.
A team effort benefits everyone
You know your business and your customers/clients better than anyone. We need to tap into your knowledge. This is done through a series of questions… don't worry, they won't be too hard – and we promise it will be over as quickly as possible.
Before we can start writing, we need to understand:
Your writing project is much more likely to achieve the desired outcomes if we work together to specifically target your customers with persuasive copy.  More persuasive copy means your audience is more likely to relate to and respond to your marketing, which equals more sales and more income for you.
You can also build strong, long-term customer relationships through regular delivery of well-written marketing materials. The result is better-informed customers who buy more often and, if they're happy, provide you with constant referrals. Everybody wins!
If you'd like to know more about the results we've achieved for our clients, please check out our Testimonials page here.
We trust you now have a good idea of how The Professional Writer works.
Ready to get started?
Jump over to our Contact page and set up a complimentary 10-15 minute discovery session.
"Be genuine.
Be remarkable.
Be worth connecting with."