About Lyndall Guinery-Smith
Since 1998, I've been helping small businesses to stand out, attract clients and secure new business. I'm now the chief copywriter and business owner of The Professional Writer. I'm in the process of building an amazing, supportive team to expand our capacity and assist more busineses with their marketing messages.
My vision is to continue building a connected, inclusive and client-centric organisation focused on helping others to grow their bottom line.
I work from my home office in Tweed Heads, Northern New South Wales, Australia, where I've lived for the past 30 years, having made a sea-change from Sydney all those years ago.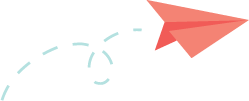 The following values are at the core of everything I do:
Honesty and integrity– It's my aim to create a strong and successful working relationship with you by building trust. I'm committed to upholding the highest professional standards, and both I and my team members will communicate in an honest, open and fair manner at all times.
Mutual respect – I treat all clients and strategic partners with the utmost respect – and trust that I'll enjoy your respect in return.
Passion – I love what I do and am committed to providing the best possible outcomes for you at all times.
Work ethic – I pride myself on going above and beyond to create loyalty, one client at a time. I'm also proud to say that I've never missed a deadline! As a result, our business is based on referrals from happy clients. 
A friendly approach – I'm down-to-earth and approachable. I have a no-BS attitude and prefer to deal with those who think the same way. I work from my home office and don't pretend to have a fancy corporate office, which keeps my overheads (and yours) low.
Excellence – I take pride in my work and I'm dedicated to delivering service excellence at every opportunity. My team members and I undertake regular ongoing education and continually innovate to ensure you receive only the best quality outcomes – delivered on time and on budget.
Balance – I strive to have some semblance of balance between my family, health and work. While I strive to be available when clients need me, there are also times when I need to step back and take a break. While working on an active project, I'll always let you know if I'm going to be unavailable for any reason. 
Lyndall Guinery-Smith – Education and Experience
I hold a Graduate Diploma in Business, Certificate IV in Small Business Management and Certificate IV in Workplace Training and Assessment. I've also been a tutor for the Australian College of Business & Marketing, as well as Adult Community Education, and participated as a Mentor in the Women in Business Mentoring Program run by Industry & Investment NSW.
My comprehensive work experience includes roles as a small business manager, office manager, workplace trainer and marketing manager – with more than 20 years spent in the Real Estate industry. I've also owned two small businesses, so I have a thorough understanding of how small business owners think and operate.
I'm a native English speaker and have been educated entirely in Australia. I'm passionate about words and marketing, and I'm dedicated to crafting your story to facilitate the growth of your business and enhance your profits.
In response to the recent growth of the business, I've hand-picked several additional writers to assist with the work coming in. The Professional Writer is now a small but mighty team!
We happily work with clients throughout Australia – see what they have to say about us.
Are you a small business owner? Want to connect with more customers and form great relationships with them? We need to talk. Our team loves working with business owners who are passionate about what they do and keen to spread the word about it.
Our clients come from a wide cross-section of industries, from property/real estate to transport, building trades, professional services and loads more. They all have one thing in common … the knowledge that they must build a strong connection with their customers to grow their business. We'd love to chat about how we can help you. Please feel free to EMAIL US, and we'll take it from there.
Lyndall Guinery-Smith – 'Back Story' … or How I got started as a writer
You could say I was born into storytelling. My Dad was a master of the story. Coming from an Italian background, his hands told as much of the story as his words did. Under his guidance, I 'published' my first hand-written book at age 8, complete with pencil illustrations and lots of crossing out (there were no word processors or liquid paper in those days!).
Fast forward to my working life
My favourite part of being an Office Manager was writing newsletters and reports. OK, so I'm a bit of a geek!  When I completed the Graduate Diploma in Business, marketing was my favourite subject, as it called on my writing skills. Yes, I'm definitely a geek, but in a good way!
A few years later, I had a career change and followed my passion for Antiques and Old Wares to open a shop. It was the early 90's and this stuff was REALLY popular. Again, I enjoyed sending out regular newsletters to my customers. Some of them even told me they were keeping my newsletters as a reference on how to restore their old furniture!  Ding ding – what a great idea for a book!
In 1997, my book titled, 'My Grandmother had one of those: A guide to identifying, collecting and protecting Australian furniture 1900-1940' by Lyndall Guinery-Smith was published by real-life publishers Harper Collins – Woohoo!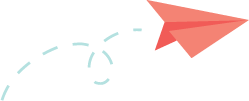 The next chapter
In 1998, I combined my now comprehensive writing skills and business experience, to set up as Lyndall Guinery-Smith, The Professional Writer. Over the years, I've worked with a wide variety of clients to help them attract more prospects and bring in more business.
The team expands
With the growing demand for my services, I've recently chosen several emerging writers to assist with research, outlining and drafting some documents. I oversee all projects and I will be your single point of contact at this stage.
My team and I take the time to listen and understand all our clients, their business and their target markets, so no matter which industry you're in, we can help you.
Smart businesspeople hire us for our copywriting skills – saving them precious time and effort. We write website content, capability statements, business award submissions, team profiles, marketing copy and company profiles… and just about any other business communications you may need.
We look forward to working with you. If you'd like to discuss your project or receive a quote, please EMAIL ME and we'll take it from there.
Want to connect with me on LinkedIn?
"When we help ourselves, we find moments of happiness.
When we help others, we find lasting fulfilment."