Professional Real Estate Writer
Having trouble writing real estate website content, proposals, prospecting letters or marketing materials? Why not get a professional real estate writer to help?
Our team of experienced property writers have more than 20 years experience in the property industry . We understand how the industry works, and know the topics that matter to property buyers and sellers.
We can help you stand out as the local Real Estate expert, impress your vendors and potential clients with a professional image – and attract more customers with professionally written content from your very own Real Estate marketing specialists.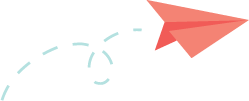 Our head writer, Lyndall, is an expert when it comes to writing about property. She understands how the industry works and can assist you as a specialist Real Estate writer. She has recently expanded the business to create a fully trained copywriting team.
We write content for prestige property/home magazines, real estate agents and luxury holiday accommodation websites. 
Real Estate Copywriting Services available:
Here's a sample of the Real Estate and Property-related clients we've worked with:
Border Connect Real Estate
Brough & Taylor
B Strata – Perth
Custom Homes Magazine
Dowling Neylan Real Estate
Element Realty
Glamping Days Hire Company
Great Ocean Road Real Estate
Hualei Properties
InvestRent
Koala Blue Real Estate
Napiers Property
Newey & Co. Real Estate
Otto Real Estate
Pender Lea Chalets
Professionals Banora Point
Professionals Coolangatta Tweed
Property Direct International
Raine & Horne Greenbank
RBR Property Consultants
Raine & Horne Murwillumbah
Raine & Horne Ocean Shores / Brunswick Heads
Ray White Bondi Junction
Ray White Chatswood
RBR Property Consultants
Realmark Dunsborough
Ray White Inner West
Ray White Mittagong
Realmark Dunsborough
Ray White Surfers Paradise
Ray White Tweed Heads
Real Estate Institute of Western Australia Magazine
Real Estate Solutions
ResiCommercial Group
Richards Group
Sims Property Group
Solomon Boutique Properties
Starr Partners Maitland
The Motel Group
Tweed Coolangatta Real Estate
What clients say about our professional Real Estate writing…
Happy clients are very important to us. If you'd like to know more about the results we've achieved for my clients, please check out our Testimonials page here. 
We'd love to utilise our comprehensive property industry experience to help you get better results from your marketing. Please feel free to email us to discuss your real estate marketing needs or to learn how a professional Real Estate writer can assist you.
In the meantime, if you'd like a few tips on improving your Real Estate writing, check out our Marketing Tips blog.
What some of our happy clients have said:
We love how you always go above and beyond, and every day your knowledge and skills impress us! Thank you so much for all that you help us get done within our business – from property scripts to editorials, media releases to award submissions. Love it all!
Lyndall has the ideal combination of extensive Real Estate experience and an enviable ability to find just the right words for our advertising, editorial copy, company profile and listing booklets.

She produces a more polished and professional approach, which in turn brings us more business. We're ecstatic with the results Lyndall helps us achieve for our clients and our business.
Lyndall has been beyond amazing to deal with. She was able to work with us as clients to produce a quality product in a short period of time. Her guidance, suggestions and professionalism has made working with her an absolute pleasure.

As a business, we can't recommend TPW enough!
"Be genuine. Be remarkable. Be worth connecting with."