Stand out
with words
that connect.
To capture attention and build your brand, you must have something worth talking about … let's write your story together.
Enhance your award submission with our
expert support and assistance
Connect with potential clients and ensure your business is their first choice in any tender or quote process

Showcase how you've helped your clients
to win and secure future business
About Us, Services, Home Pages
Stories to connect with customers
Loads of useful tips for
marketing your small business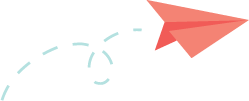 The Professional Writer ...
Helping you connect with your ideal clients
At The Professional Writer, our award-winning team of specialist, results-driven copywriters collaborate with a variety of service-based businesses across Australia. We focus on helping you build connections while telling a business story that engages your ideal clients. 
It can be challenging to write about yourself and your business. You work in and on your business every day. Your content needs to be written from the reader's perspective, and that's where we can help. We take the time to understand your business and your target audience before we write.
As your Client Connection Specialists, our goal is to help you, as a small business owner, to attract, connect and build strong ongoing relationships with your ideal clients, to build your brand and grow your business.
We work with Australian service-based businesses, such as tradies, professional service businesses, not-for-profit organisations, real estate agents, property developers and others to write or improve their online content and marketing materials.
By using our professional writing service, your story can be told through:
Website content, About Us pages, business award  submissions, capability statements, company profiles and other types of marketing materials.
To make a great first impression with professionally-written content, contact us for a quote.
The Professional Writer – Delivering smart small business marketing solutions for service-based businesses
Lyndall was amazing with writing up all the content for our new business' website. She has a great knack of helping you to concentrate on the important stuff and crafting your words into professional copy.

For a cost effective, friendly service and a great result I would not hesitate to recommend Lyndall, The Professional Writer
Lisa Naumovski
Cam Tag
We are so over the moon that we won this award. Thank you so much for making this happen for us … We certainly would not have been able to achieve this without you! We love how you took the time to know and understand our business, and then deliver what we needed in a timely manner. Working with your team has been a wonderful experience and I highly recommend your business award writing.
Jeannie Anderson
Mayberry Meldrum Anderson
Working with Lyndall has been an absolute blast. She is professional, kind, prompt and simply amazing at her ability to pull everything together.

I highly recommend Lyndall.
Angela Henderson
Business Consultant - Angela Henderson Consulting
All businesses need good quality content to stand out above their competitors. Lyndall & Sam at The Professional Writer are the team to help you do that.

The content they created was very well done and they are an absolute pleasure to deal with. Will be using them again on future projects. Thank you.
Chris McCarthy
Director Scrap Global
Approaching The Professional Writer to help with Business Awards submissions was such a good move.

Lyndall helped us to understand the whole process and what we needed to provide to firstly be nominated in the awards and secondly win the awards!

Highly recommended, thank you so much!
Tanya Ricketts
Sesame Lane Care & Kindergarten
Lyndall was such a pleasure to work with. Very professional, responsive and prompt.

I couldn't believe she was able to dig all of that information out of me, she created an award submission I am proud of.

Looking forward to working with The Professional Writer again soon.
Loren Johnson
Aussie Home Loans
Stay connected with our news
Stay informed with monthly tips and updates delivered directly to your inbox