Stand out
with words
that connect.
To capture attention and build your brand, you must have something worth talking about … let's write your story together.
Connect with potential clients and ensure your business is their first choice in any tender or quote process

Showcase how you've helped your clients
to win and secure future business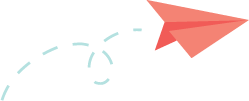 Connect with your ideal clients
At The Professional Writer, our team of specialist, results-driven copywriters focus on helping you shape your story to engage, empower and persuade your customers.
It can be challenging to write about yourself and your business. You work in and on your business every day. Your content needs to be written from the reader's perspective, and that's where we can help. We take the time to understand your business and your target audience before we write.
As your Client Connection Specialists, our goal is to help you, as a small business owner, to attract, connect and build strong ongoing relationships with your ideal clients, to build your brand and grow your business.
We also help lots of tradies, professionals, not-for-profit organisations, real estate agents, property developers and other types of small businesses to write or improve their online content and marketing materials.
By using our professional writing service, your story can be told through:
Website content, About Us pages, business award nominations and submissions, capability statements, company profiles and other types of marketing materials.
To make a great first impression with professionally-written content, contact us for a quote.
The Professional Writer – Delivering smart small, business marketing solutions
The Professional Write is our go-to copywriter for property scripts, staff profiles, press releases and anything else we need professionally written.Last year, when we decided to enter the prestigious Real Estate Business Awards, we naturally chose to work with Lyndall to ensure our submissions were polished to perfection. Not only did she highlight our achievements, Lyndall was full of amazing ideas. We entered four categories and were delighted to be selected as national finalists in ALL FOUR CATEGORIES! Our amazing BDM/Property Manager then won the category of Rising Star!!
Julie-Ann Manahan
Principal – Raine & Horne Ocean Shores/Brunswick Heads/Murwillumbah
We are so over the moon that we won this award. Thank you so much for making this happen for us … We certainly would not have been able to achieve this without you! We love how you took the time to know and understand our business, and then deliver what we needed in a timely manner. Working with your team has been a wonderful experience and I highly recommend your business award writing.
Jeannie Anderson
Mayberry Meldrum Anderson
Working with Lyndall has been an absolute blast. She is professional, kind, prompt and simply amazing at her ability to pull everything together.

I highly recommend Lyndall.
Angela Henderson
Business Consultant - Angela Henderson Consulting
All businesses need good quality content to stand out above their competitors. Lyndall & Sam at The Professional Writer are the team to help you do that.

The content they created was very well done and they are an absolute pleasure to deal with. Will be using them again on future projects. Thank you.
Chris McCarthy
Director Scrap Global
Stay connected with our news
Stay informed with monthly tips and updates delivered directly to your inbox