Let's collaborate to create a winning Company Profile
Want to WOW your potential clients? As a professional Company Profile writer, we can help! We'll work with you to learn about your business and write the profile for the reader – that is, your potential clients.
Sometimes it can be hard to write about yourself or your company. When you work in the business every day, it can be difficult to see it from your potential client's perspective. That's where we come in.
An effective Company Profile needs to be a balance of carefully selected words which tell people how you can assist them, without sounding pushy, and how good you are at it, without sounding boastful. When presented well, a Company Profile can set your organisation apart from your competitors and win you more business.
The most outstanding Compay Profiles are prepared as a collaborative effort between the business owner or manager and myself. we have a list of comprehensive questions we ask so that we get gain a deep understanding of your business and what you offer your customers. Our role is to ask questions, gather information, determine priorities and draft the most appropriate text for your audience, then polish it to perfection.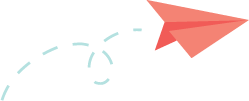 Your Company Profile can:
When you engage a professional Company Profile writer, there's a variety of options available – which one you choose is up to you.
Single page – Suitable for mail-outs, website, to insert into tenders or add to an existing document
You may need just a one-page introduction to your company, which is usually between 300-500 words. You can use professionally-written text to introduce yourself on your website, in printed materials or you can include it in presentations to clients.
To write your profile, we need to find out what makes your company tick. We'll send you a list of questions, then we will have a phone chat. Once we have the information we need, we can get started on a draft for you. Turnaround time is usually around 7 business days, depending on our availability at the time.
The fee to write a professional single-page Company Profile of up to 500 words (1 x A4 page) is $495+GST.
5-6 page booklet style Company Profile – ideal for tradies or small business
If you want to display more detail, a 5-6 page booklet style Company Profile may be more suitable. This booklet may contain items such as About Us (mission, core values, vision etc), products or services you provide, your experience (samples or photos of your work), staff profiles, testimonials, contact details and any other important information you wish to include, however, you are limited to 6 pages. Photos can certainly be included where appropriate. Some companies print these documents in-house, while others choose to have their Company Profile professionally printed and bound.
The fee to write professional copy for a 5-6 page Company Profile document is $950+GST.
OPTIONAL EXTRA
Templated design choices – Add $250 + GST
These templates can be tailored to your corporate colours and incorporate photos, however, the template itself cannot be changed.
Choose ONE of the following options:
If you require a customised design, we can refer you to a reputable and affordable graphic designer, just ask us.
If you require 8-10 pages, the price is $1200+GST. If additional pages are required, the price is adjusted accordingly.
Professional graphic design can be arranged at an additional cost.
16-24 page comprehensive Company Profile – often includes a Capability Statement
A further option is a comprehensive Company Profile of between 16 and 24 pages (long version). Firstly, we will arrange a phone interview to discuss your needs. Next, we provide the structure (headings for each section) – which are flexible to suit your needs. We will ask you questions for each section, take your answers and draft them into professional, yet easy-to-read content. Your company profile will be presented neatly in MS Word format.
Fee: We have prepared many longer version Company Profiles for professional services firms, small business owners and tradespeople (they are usually between 16-24 pages). For larger Company Profiles, please email us to discuss your requirements and we can provide a customised fee proposal based on your needs.
As an experienced, professional Company Profile writer, we can help with whatever type of document you require. Your input + our writing skills = A winning Company Profile.
The next step?
To prepare a professional Company Profile, please allow a minimum turnaround of 7-10 business days. However, this may vary, depending on our availability at the time. Book early to avoid disappointment.
Samples of various types of Company Profiles are available on the Writing samples page.
We've also written a number of blog posts about writing an engaging Company Profile – check them out here.
If you'd like to know more about the results we've achieved for my clients, please check out our Testimonials page.
Remember, if you need the services of a professional Company Profile writer, contact us today.
"Great things in business are never done by one person."