Team Bio / Staff Profile Writer
How can a professional Profile Writer help you?
If you're looking to grow your business or you simply want to make a great first impression, a professionally written bio or profile is the ideal way to introduce yourself to prospective clients.
Whether you're a small business owner or a professional, you need to establish and build your online presence – and impress your prospective clients. As professional profile writers, we can help you to achieve this! Before making an informed buying decision, your clients want to know who they're dealing with.
So, what do they do?
They Google you and your team! … And what do your clients find when they Google you? Do you have a professionally written profile on your website? Or is your information outdated, misspelt or just plain dull? Is that the image you wish to portray?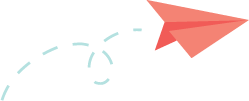 If you're not a polished writer, don't worry… Help is here!
A professionally written profile or bio tells your story and clearly demonstrates how you can help your ideal customers. Your profile needs to be easy to read, engaging and must influence the reader to know, like and trust you … then they're more likely to do business with you.
We can work with you to highlight your strengths and achievements, detailing what sets you and your team members apart from your competitors. All profiles are professionally written to your specifications, tailored to your business and targeted towards your potential customers.
We also write professional website copy, company profiles, editorial copy and award nominations. Why not get an industry professional on your team? Prices:  $295+GST for a single-page professionally written bio/profile – this includes a 20-30 minute phone interview, up to 2 sets of revisions plus delivery of the final copy in MS Word format. This is suitable for a business owner, real estate salesperson or sole trader.
Bulk rate for 3 or more professional profiles written at the same time – $195+GST per profile – ideal for teams.
Check out the sample profiles/bios I've written for my clients. If you'd like to know more about the results we've achieved for our clients, please check out our Testimonials page here.
Should you have any questions about how a professional profile writer can help you, please feel free to contact us.
What some of our happy clients have said:
"Thanks Lyndall for knowing how to put together "The Words" to reach my perfect audience. My profile blurb was boring and outdated and I have spent hours trying to perfect it. While we all know our business it does not always mean we know how to write about our business - you certainly do. You have done an amazing job."
"Lyndall did an amazing job of bringing to life my website profile, took my words, made them her own and brought my bio into the now"
"Lyndall replied to my request within hours, she made me feel extremely comfortable during our over the phone meeting, I felt like we were just having a chat and then she pulled this amazing bio out of it.

The entire process took less than a week and I am extremely happy with the result.

Thanks Lyndall :)"
"Communication isn't about saying what we think. Communication is about ensuring others hear what we mean."