About The Professional Writer Team
Hi, I'm Lyndall Guinery-Smith
As business owner and chief copywriter at The Professional Writer, I've been helping other business owners to stand out from competitors, attract clients and secure new business opportunities for more than 20 years.  Here's my full bio.
My team and I excel at crafting the right message to help elevate your profile and grow your business.
Copy created by The Professional Writer is used for websites, business award submissions, capability statements, blog posts, team profiles and marketing materials. Our work has contributed to the growth and success of hundreds of Australian small businesses. Building on this success, we've grown into what's now a small but powerful team of wordsmiths ready to make your business communications shine!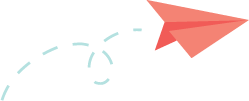 Our mission: We empower our clients' growth and success through applying our specialist skills and expertise to connect, engage and persuade. We take a personalised, human-to-human approach and consistently go the extra mile to deliver service excellence.
Your mission: To contact us now and get the ball rolling on your business growth.
When you trust us with your business communications, you'll get more than just the words we write.
Every task we complete comes with the following values embedded:
Want to know more about The Professional Writer?
We help you speak to your audience in a language and tone they understand.
Our team delivers clearly written, targeted and straightforward messages that connect with your potential customers to ensure you stand out from your competitors.
We combine your ability to do what you do with our ability to share your skill and story to convince prospects there's no better choice than you. Ultimately, this translates to more business and bigger profits for you!
Our carefully honed client intake process ensures we get to know you and your business, so we can craft persuasive sales messages which lead customers to your door.
Some of the industries we've written for include:
We take the time to listen and understand your business and your target market. No matter which industry you're in, we're confident we can help you.
Smart businesspeople hire us for our copywriting skills – saving them precious time and effort.
Check out our testimonials page to find out what some of our valued clients have said about The Professional Writer.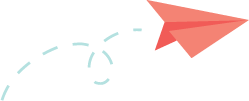 More about The Professional Writer team
Each member of our team is Australian, experienced and University educated….. and we're all native English speakers.
Our team's comprehensive business knowledge and experience ensure we understand Australian businesses. We know how to connect with and influence your audience.
With The Professional Writer, your writing work stays in Australia with skilled Australian writers. We're passionate about this because we're an Australian small business too.
With the growing demand for our services, Lyndall has taken on talented writers to assist with producing and creating quality content.
We're confident our team has the expert skills and capability to help more clients generate more business.
"I've learned that the only way you are going to get anywhere in life is to work hard at it. Whether you're a musician, a writer, an athlete or a businessman, there's no getting around it. If you do, you'll win – if you don't, you won't!"