About The Professional Writer Team
Hi, I'm Lyndall Guinery-Smith
As business owner and chief copywriter at The Professional Writer, I've been helping other business owners to stand out from competitors, attract clients and secure new business opportunities for more than 20 years.  Here's my full bio.
I know my team and I can write the words to help build your business too!
Copy created by The Professional Writer is used for websites, business award submissions, capability statements, blog posts, team profiles and marketing materials. Our work has contributed to the growth and success of hundreds of Australian small businesses. Building on this success, we've grown into what's now a small but powerful team of wordsmiths ready to make your business communications shine!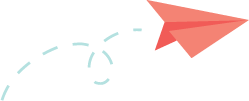 As an established blogger and freelance writer, I've written content for digital publications such as ellaslist, Essential Kids and Kidspot. I've also collaborated with key brands such as Microsoft, Symantec and Choosi Insurance.
My blog, With Some Grace, was awarded Top 30 Personal and Parenting Blogs by Kidspot's Voices of 2014.
With 20 years of corporate sales and marketing experience, my strong copywriting skills transfer to successful content marketing for corporate and small business website blogs, assisting in boosting SEO (Search Engine Optimisation). Some of my recent clients include Zenith Payments, SBS Food and TGC Commercial Real Estate.
I look forward to assisting with your blog posts, website content and other copywriting requirements.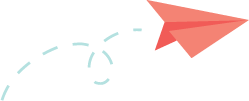 Our mission? To help you grow your business (and increase your profits!) through excellent marketing copy and communications – delivered on time and to budget.
Your mission? To contact us now and get the ball rolling on your business growth.
When you trust us with your business communications, you'll get more than just the words we write. Every task we complete comes with the following values embedded:
Want to know more about The Professional Writer?
We help you speak to your audience in a language and tone they understand.
No fancy lingo or clever word trickery, just clearly written copy that connects with your potential customers to ensure you stand ahead of others in your field.
We combine your ability to do what you do with our ability to share your skill and story to convince prospects there's no better choice than you. Ultimately, this translates to more business and bigger profits for you!
Our client intake process allows us to get to know you and your business, so we can craft persuasive sales messages leading customers to your door.
And so you know we're not a one-trade pony, just some of the industries we've written for include:
Trades such as construction, electrical, plumbing, waterproofing, flooring and others
Landscaping suppliers + installers
Accountants
Lawyers
Real Estate Agents
Commercial cleaners
Coaches and consultants
Communications
Security companies
Environmental consultants
Financial advisors
Transport providers
Florists
And many more….
We take the time to listen and understand your business and your target market, so no matter which industry you're in, we know we can help you.
Smart businesspeople hire us for our copywriting skills – saving them precious time and effort.
Check out our testimonials page to find out what some of our valued clients have said about The Professional Writer.
More about The Professional Writer team
Each member of our team is Australian, experienced, educated….. and we're all native English speakers.
Why is this important, you ask?
Because you ought to know many Australian copywriting agencies outsource writing tasks to overseas contractors and therefore Aussie nuances can be lost in translation.
We don't, and we won't.
With The Professional Writer, your writing work stays in Australia with skilled Australian writers. We're passionate about this, because we're an Australian small business too.
With the growing demand for our services, Lyndall has taken on emerging writers to assist with research, outlining and drafting some documents. Our team is growing and that means we're able to help more clients generate more business.
Rest assured, as head writer and business owner, Lyndall will continue to oversee all projects and remain your single point of contact.
"I've learned that the only way you are going to get anywhere in life is to work hard at it. Whether you're a musician, a writer, an athlete or a businessman, there's no getting around it. If you do, you'll win – if you don't, you won't!"