Capability Statement Writer
Would you like to win more business?
You need a professional Capability Statement Writer…
Want to demonstrate your capabilities and position yourself as an expert in your field?  Are you presenting your business in its best possible light?
As a small business owner, you're great at what you do but perhaps you find it hard to put that passion into words that engage, empower and inform your potential clients. Perhaps you want to impress a Tier 1 or Tier 2 builder – or a government agency – with your qualifications, achievements and capabilities. That's where a professional Capability Statement writer can assist.
Our chief writer, Lyndall Guinery-Smith, has been a professional business writer for more than 20 years. During this time, she has gained comprehensive knowledge and expertise in writing about all types of businesses in an appealing, informative manner. She regularly collaborates with small business clients across Australia to help them put their best foot forward and win more business.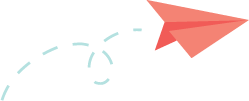 What is a Capability Statement?
A capability statement is a concise, factual summary of your company's core competencies, achievements, critical skills, expertise, accreditations, products/services and associations. You can think of it as a CV or resume for your business, rather than for an individual.  Your statement may also include your USP (Unique Selling Proposition), profiles of business owners and staff and testimonials from your clients.
This document outlines what you do, how you deliver results for your current clients and what makes your company the best choice. A well-written capability statement can be used to communicate all this important information to potential clients, key stakeholders, potential suppliers or future employees. If you're seeking a partnership with large construction companies or government departments, in particular, you're going to need a professional capability statement. 
The most effective capability statements are powerful documents that promote your business while reinforcing your brand and the value you deliver to current and potential clients. We've collaborated on hundreds of statements, that have collectively won our clients substantial projects in their chosen field.
Ready to work with our expert team?
How does a capability statement help you win business?
Imagine it's decision time for your ideal client or the Tier 1 builder you really want to work with. The decision has come down to your business and one other competitor. If your pricing is similar, what is it that will ensure you win the business? A professional capability statement writer can help get you across the line by portraying your business in the best possible way. 
By having your capability statement prepared and ready to go when last-minute tenders or quotes arise, you'll look prepared, prompt and professional.
Clients, contractors and anyone else who reads your document will quickly see your organisation as an organised, reliable team of experts who deliver outstanding results – and GET HIRED! 
Which industries and trades need a capability statement?
As specialist capability statement writers, we've written hundreds of statements for builders, plumbers, electricians, tilers, earthmoving contractors, asbestos removal specialists, marine businesses, flooring specialists, painting contractors, air conditioning specialists, excavation experts, civil engineers, diesel mechanics, cleaners, carpenters, security specialists, real estate agents and buyer's agents, communications specialists, cabling companies, building consultants, waste management companies, lighting specialists, arborists, road maintenance services, logistics companies and many more business categories.
The first decision – How big will your document be?
The size of your document is determined by the amount of information you wish to convey. If you need a capability statement for a tender application, they are often just a single page. However, if you're presenting your document to prospective business partners or large construction companies, you'll usually need a multi-page document.
Backed by our comprehensive experience in writing these types of documents, we're happy to discuss your requirements and help you to determine whether you need a single page or multi-page capability statement. 
Following are some options for your consideration. 
Single page Capability Statement
WRITTEN FOR YOU – You may need just a one-page statement such as: Sample 1 or Sample 2. This format is often used as an integral part of tender documents. To write your statement, we need to find out what makes your company tick. We'll send you some questions for your consideration, then we'll set up a time to chat over the phone. This is the simplest  way to collaborate with our team to produce a single page capability statement. Turnaround time is usually 7-10 business days after the interview, depending on our team's workload at the time. 
The fee to write a professional single A4 page document is $495 (+GST)
SINGLE PAGE, DO-IT-YOURSELF OPTION:
In a rush? Ready to apply for a tender, but you don't have a capability statement? Thiis kit is a quick, easy solution to your problem, and will help you create your own capability statement in no time at all. You can write it yourself with the guidance of our innovative CAPABILITY STATEMENT KIT.  The kit contains a handy template plus a 16 page step-by-step instruction booklet, which will help you produce a quality document. The kit makes it easy for you or a team member to create your statement quickly, so you can submit it to potential clients….
Priced at just $107 AUD (+GST).

Multi-page Capability Statement
WRITTEN FOR YOU – Our expert team will collaborate with you to produce a professional capability statement that helps your business stand out from the crowd. 
Once you make an enquiry about capability statement writing, we'll send you a checklist of potential topics. Simply tick the topics you wish to cover, including the number of case studies and team member profiles, and we'll then determine how many pages will be required and send you a proposal to complete the project. 
When you enquire about our capability statement writing service, you'll receive a checklist that helps you determine which topics you wish to cover. Once you complete the list and return it to us for review, we can determine the length of the document you'll require. We'll then send you a proposal to prepare your capability statement. 
We've written statements ranging from one page up to 24 pages, but most documents are between 4 and 10 pages.
As an example and price indication, if you're going to cover a range of topics, you may need a 5-6 page document.
5-6 page Capability Statement
You may choose to include items such as:
Business Overview
About Us (mission, core values, vision etc)
Products or services you provide
Core competencies
Experience/track record
Organisational chart
Team member profiles
Client testimonials
Contact details
and any other important information you wish to include, however, you are limited to 6 pages.
Photos can also be included where appropriate. You may choose to print these documents in-house or have your Capability Statement professionally designed, printed and bound.
The fee to have a professional 5-6 page capability statement WRITTEN FOR YOU, the fee is $950 (+GST)
If you have more information to cover, ask for a quote based on your individual content requirements.
PLEASE NOTE: We ONLY work with businesses based in Australia.
Design options
We are writers, not graphic designers – that is a different profession. We can offer you a templated design produced in Canva – see examples below, which looks presentable, but is not a custom design. We can add your logo, brand colours and images as per the template.
Alternatively, we can refer you to a specialist graphic designer if you'd prefer a custom design.
Templated design pricing and choices
Templated design choices – Add $250 +GST for a 5-6 page document (prices may vary depending on the amount of content and number of pages required). These templates can be tailored to your corporate colours and incorporate photos, however, the template itself cannot be changed. Choose ONE of the following options:
Ready to collaborate with a team of expert Capability Statement Writers?
Want to know the next step?
If you're an Australian business requiring a capability statement, we'd be happy to hear from you. Go to our Contact page and fill in the form to indicate you wish to get a quote for your capability statement. We're happy to discuss your needs and look forward to booking your project.
To prepare a professional document, please allow a minimum turnaround of 7-10 business days. However, this may vary, depending on our team's availability at the time. At busy times, we can be booked out weeks ahead and we have no choice but to queue clients' projects. Book early to avoid disappointment.
Samples of various types of documents are available on the Writing samples page.
If you'd like to know more about the results we've achieved for our clients, please check out our Testimonials page.
Should you have any further questions about how we can collaborate to produce a winning document, please contact us today or feel free to connect with Lyndall on LinkedIn.
What some of our happy clients have said:
The Professional Writer recently help my electrical business with our Capability Statement. They are so easy to work with, very professional and produce amazing work in a quick time frame.

Lyndall is a pleasure to work with and I would highly recommend her to anyone.
All businesses need good quality content to stand out above their competitors. Lyndall & Sam at The Professional Writer are the team to help you do that.

The content they created was very well done and they are an absolute pleasure to deal with. Will be using them again on future projects. Thank you.
Lyndall and her team are a pleasure to work with & so professional.

They made the major task of creating a company profile and capability statement for my business enjoyable & the end results were better than I could have hoped for….

Thank you, Professional Writer.
"To be successful, you have to have your heart in your business, and your business in your heart."