When it comes to engaging your audience and building relationships with potential customers, stories sell! If you want your website content to get noticed, business storytelling can help.
What is business storytelling? It's basically conveying useful information about your business within a narrative. Stories have the power to influence opinions and the attitude of the reader. A memorable story provides the opportunity to entertain, educate and sell to your prospects, while building trust and forming a connection with them.
Gone are the days of writing content or a blog post which is solely about you and your business. Readers connect with stories much more than dry, boring content full of corporate speak. Your prospective customers want to know who you are and how you do business, and storytelling provides the ideal opportunity to convey those messages.
Business Storytelling 101: Start with your Brand Story
Creating an engaging and informative brand story is the ideal first step in successful business storytelling.
A good story contains: Characters, conflict and resolution. Through effective storytelling, you can outline who you are, who you serve, your business approach to business and the outcomes you produce for your clients. Make your client the central character in your story.
What's your brand story? Do you have one? Is it strong? If not, think about:
Why you started your business – Who came up with the idea for the business? What circumstances led to the business being launched?
What challenges and triumphs have you experienced?
Who are the people behind your business?
What does your business stand for?
What are your business values and how are you different from competitors?
Who are your ideal customers?
What is your "customer experience"?
What are the outcomes you achieve for your clients?
How's Your 'About Us Page' Looking?
Take a critical look at your About Us page. Does it accurately and authentically convey your brand story? HINT: If it starts with "Our company was founded in ….", you're doing it wrong!
Instead of writing a boring company history, tell the story of your brand with your reader/customer as the central focus. You want them to feel as though they are your reason for being in business. Talk about how you help people and how you're driven to continually improve your level of service or product range to help customers. Be sure to clearly articulate "what's in it for them".
Using Case Studies for Business Storytelling
Case studies are the perfect way to illustrate how your products or services help your clients. Case Studies can be located on a tab within your navigation pane, or they can be incorporated into your website as blog posts.
Your case studies should revolve around how you helped one of your clients, and the problem you solved for them. To make your story compelling, demonstrate decisions being made, action being taken and problems being resolved, with a happy outcome.
Start by painting a picture of what life was like BEFORE, outline the client's issue, then detail the potential outcomes you offer. Next you can show why the client chose that particular option, then take the reader through each step towards reaching the desired outcome.
This is an opportunity to demonstrate your UVP or Unique Value Proposition – it's what sets you apart from your competitors. Anyone can talk about the features and benefits of their product or service but demonstrating HOW you help your customers can truly make you stand out.
Readers want to see your client experience in action, to understand how you operate and to see what the outcome of your product or service is. Back this up with a testimonial from your happy client – third party endorsement is GOLD – and you're on a winner. Readers LOVE success stories – they want the same success for themselves.
Authenticity is Essential
Whether you're writing website content, blog posts or your brand story, make sure you're being authentic. You can't just make s*%t up!
Particularly since COVID-19 hit, we've seen more businesses and business owners opening their workplaces and homes to us via Zoom. We've gained an unprecedented insight into how businesses operate and how their owners live. This has inspired consumer desire for more businesspeople to be real and open, rather than cold and corporate.
Try not to simply paint a picture of what you think your readers want to hear and see. It's important to make sure your story accurately captures the true essence of your business, that it's relatable, transparent and real.
Connections are Key
The most effective business storytelling makes your readers FEEL something and establishes an emotional connection with your brand. That feeling can evolve into brand loyalty.
Once your prospect has read your story and felt that feeling, be clear on what you want them to do next. Why not invite them to connect with you via social media or email? This is a lot less risky than pulling the hard sell on them at an early stage in your relationship. Of course, this will depend on what type of product or service you offer.
Need help with your business storytelling? We can collaborate with you on your brand story, website content/About Us page, case studies, blog posts or a business award nomination. We'd love you to email us and let us know how we can help you get started.
If you found these tips helpful, please like and/or share with your business associates or LinkedIn connections.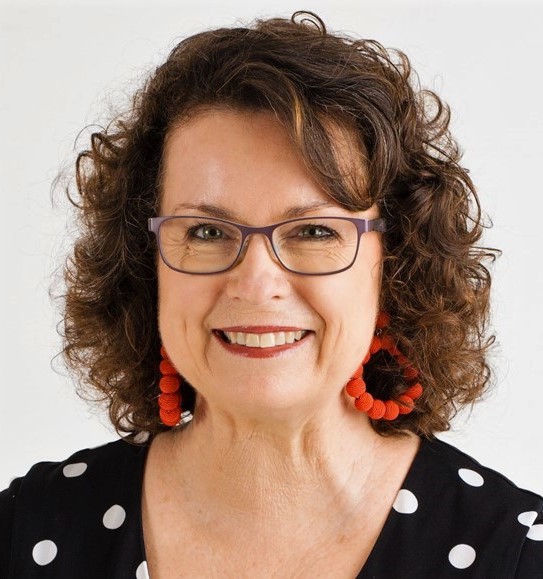 Hi, I'm Lyndall Guinery-Smith, business owner and chief word wrangler at The Professional Writer. My team and I write content dedicated to attracting and engaging your ideal clients … and improving your bottom line. This includes website content, capability statements, company profiles, team bios, business award nominations, blog post packages and more. We happily work with clients all over Australia. Email us to arrange an obligation-free discussion about your latest project.