Most websites have an About Us page which provides an overview of the business and what it offers, as well as a brief profile of the business owner, founder or CEO. This information is important to your readers, as people often buy or do business with those they know, like and trust. Haven't you Googled a business before contacting them?? However, many small businesses are neglecting an opportunity to connect with readers through including staff profiles on their website. Let's delve a little deeper into staff profiles …
Staff Profiles make a great first impression
Including staff profiles or a "Meet the Team" page on your website is a great way for potential clients to feel welcome and get to know you. It's often the first step in the "know, like and trust" process and can help you establish and build relationships with your clients.
When potential clients take the step from reading your website to either calling or visiting your business, who will they encounter? Unless you're a one-man-band, one of your team members will meet, greet and assist that customer. So, imagine if the reader had already been introduced to Belinda, your receptionist, or Brad in sales through their staff profiles. Do you think this would enhance their first impression of your business?
Which team members should have staff profiles?
Who in your team is client-facing? They are the ones you must profile. Depending on the size of your team, you may wish to profile only the key members who interact with clients. If you only have a few staff, it's a great idea to profile everyone, as it makes your team appear large.
Sure, it takes a small investment of time and money to write and upload the staff profiles, but the benefits far outweigh this minimal cost.
How often should staff profiles be updated?
Keeping your website content up to date is vital. Be sure to write a fresh profile when new team members arrive and delete profiles of staff who have moved on, particularly if they've gone to the competition!
For long-term staff, consider updating their profiles every 1-2 years to include qualifications and experience they've gathered in that time. Naturally, staff profiles need to be updated when a team member is promoted. The new profile must reflect their new position and responsibilities.
Why should we include photos?
While some people don't enjoy having their photo taken, including a quality headshot next to each team member's profile is a great way for clients to recognise them when they meet face-to-face. It's also part of the "know, like and trust" factor. Ensure the headshot you use is recent and actually looks like the person being profiled. Glamour shots are best reserved for personal social media accounts.
Staff Profiles can help boost your team's esteem
Including your staff members in the company's marketing can help empower them both individually and as a team. Having a staff profile of each employee on your website is a great opportunity to enhance your company's team spirit and make each person feel they are a valuable part of your team. It also provides them with the chance to briefly tell the story of their experience, qualifications and specialities – and how they help clients.
A great way to display your team's capacity
By including staff profiles on your website, you're able to show the size and capacity of your team. It also allows you to demonstrate the cross-section of skills, capabilities and interests amongst your team members. Profiles can be as formal, friendly and approachable or quirky as you like – but they must truly reflect your brand.
It's about showing your human side
Staff profiles allow each person to show their human side and to be relatable. Using a conversational tone allows the reader to get to know them, their values and what sets them apart, which helps to build a picture of the individual.
This opens the lines of communication so that people feel more comfortable to reach out, ask a question or walk into your premises. This could be the start of a fruitful long-term relationship with your client!
Now I've provided the above tips for including staff profiles on your website, I hope I've convinced you to introduce your team members to your clients. If you need assistance with writing your staff profiles, I can help. Simply email me and let me know what type of business you're in and how many team members you have, then I'll provide a quote. Or we can set up a time to chat on the phone if you prefer.
If you found these tips helpful, please like and/or share with your business associates or LinkedIn connections.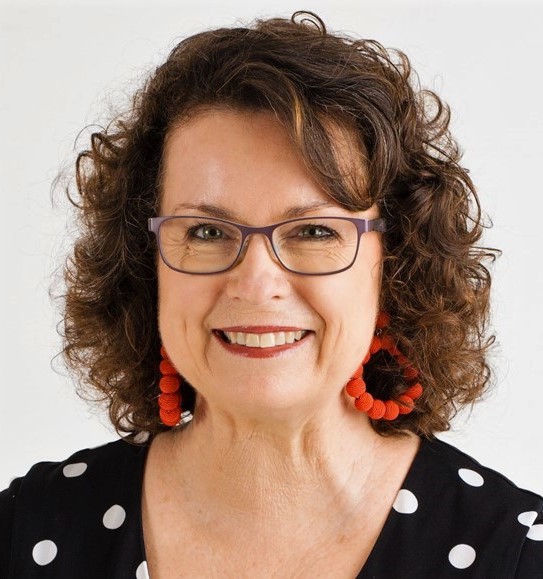 Hi, I'm Lyndall Guinery-Smith, business owner and chief word wrangler at The Professional Writer. My team and I write content dedicated to attracting and engaging your ideal clients … and improving your bottom line. This includes business award submissions, website content, capability statements, team bios, blog post packages and much more. We happily work with clients all over Australia. Email us to arrange an obligation-free discussion about your latest project.