Client Success Stories Writer
Crafting compelling client success stories
Why settle for a boring case study, when you can work with an experienced client success stories writer? We create engaging stories your prospective clients will want to ready and emulate. Are you ready to take this fresh new approach? We can help.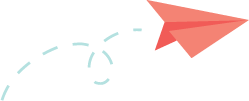 What is a Client Success Story?
In its simplest form, a client success story:
It's human nature that, when we see and hear of others succeeding, we want to know how they did. Then we want to copy that success. That's why readers are interested in your story about how your clients have used your product or service to overcome a challenge or solve an issue. When told well, client success stories can engage your ideal customers and help them relate and connect with your business.
What are Client Success Stories used for?
These stories can be published as blog posts, included in your company newsletter or sent out to your email list. They can also be submitted to the media for broader publication. Of course, they can be used on social media to build your profile and keep your business front of mind. Some clients have converted their stories into videos and posted them YouTube.
Client success stories help to educate your readers about your products or services. Stories are the ideal way to "soft sell". Many people will believe a third party more than they will believe your claims. That's why it's important to use your customer's real name and full story. A testimonial confirming their experience is an essential element too.
How our experienced Client Success Stories Writer works with you
We discuss your requirements and agree on a timeframe for completion
You carefully select the right candidate as your subject for the story
You speak with your client, confirm their permission and cooperation
Next, we set up a briefing interview to confirm all the information we need to know
We conduct a phone interview with your client
An outline of the story is prepared
We draft your client's story
We submit the draft to you and your client for approval
You have one round of amendments (if required)
We finalise any changes and submit the final copy to you as a Word document
We find it's more efficient and cost-effective to write client success stories as a batch. The minimum batch is two, however, we've written up to 12 at a time for some clients. It's important to remember we are writing a story, not a sales pitch. The purpose of telling a client success story is to "soft sell" your product or service. Your client's third-party endorsement of your product or service and your client experience underscores your story.
As experienced client success stories writers, we are well placed to collaborate with you in creating compelling stories, not boring case studies.
If you wish to publish your stories as blog posts or website content, we can incorporate your chosen SEO keyword phrase. This will assist with your Google/search engine ranking. There are several client success stories on our website. Here's a link to the Website Content Success Stories. These sample stories are a short version. You can choose to include greater detail if you wish. Ready to chat about your requirements?
Click over to the Contact page to send us your details, then we'll get in touch with you.
"Marketing is no longer about the stuff you make, but about the stories you tell."