Growing your online audience is difficult in today's digital world. But one simple and cost-effective way to market your products or services is by blogging for business.
Did you know that up to 72% of online marketers describe consistent content creation as their most effective SEO tactic? And it's no secret that good SEO generates more site visitors, and more site visitors leads to more – you guessed it – sales. Not only that, blogging for business has the power to boost engagement, develop relationships, drive conversions and showcase your knowledge on a particular topic.
So, whether you're thinking about creating a blog for your business, or you've already got one up and running, I'll be sharing the benefits of blogging and my top tips to help you get started.
Benefits of blogging for business
Nowadays, buyers don't just search for high-quality products and services. They want to connect with you and your brand – so it will come as no surprise to find that up to 77% of internet users read blogs. It's a great way to develop meaningful relationships with your target audience. But remember, if you want to connect with your audience, it's essential that you understand who your target audience is.
Blogging isn't only a valuable tool for relationship building, it also:
Builds authority – showing your audience that you're an expert on a particular topic
Creates shareable content, which then drives traffic back to your website
Gives you an SEO boost, through regularly targeting different keywords
Creates an opportunity for you to introduce yourself and your team members
Allows potential customers to see a library of good quality content
Allows you to showcase your outcomes and successes
Provides you with valuable content to share on Facebook, Instagram or LinkedIn
Creates an opportunity to nurture the people on your mailing list when you share useful information
Gives you content to share in your email newsletter – which helps to nurture your audience
So, now you understand why your business should be creating regular blog posts, let's dive into my top tips for business blogging success!
9 expert tips for creating a business blog
Create a schedule
Deciding when and how to share your content can be tiring work, which is why setting a schedule will help to keep you focused. Whether you choose daily, weekly, fortnightly or monthly blog posts – make sure you keep it consistent. Businesses who publish consistent content get up to 30% more traffic, so it pays to be organised.
Allocate Time
Blog writing for your business can often be pushed aside as more pressing matters come up. One way to avoid falling behind on your schedule is to block out time in advance and write several posts in one go. Depending on your publishing schedule, it's a good idea to have 1–3 months worth of blog posts ready to go.
Choose a topic
Select a topic that is relevant to your business, and of course, your target audience. You must research your topic in detail so that you are providing your audience with the most relevant, valuable and up-to-date information. An excellent place to start is by reviewing the frequently asked questions or "FAQ's" your clients or potential clients ask. You'll often hear the same questions asked time and again, and that may help you choose a topic for your blog post – or a series of posts.
Decide on a keyword
Choosing a keyword or keyword phrase for your blog post will not only speak to your target audience – but also Google. First of all, you need to identify a good keyword opportunity (ideally one with high traffic and low competition.) Once you've chosen one, use this keyword or keyword phrase in your headline. It is also a good idea to identify some synonyms to use throughout the subheadings and text.
Draft and revise
Finally, you're ready to start creating your first draft. Combine your research, keywords and creative flair to write a clear, engaging and informative blog post. Use subheadings and bullet points when necessary – as this breaks up the text and keeps it interesting for your audience. And remember – write as if you're speaking to your dream customer!
Proofread
When it's time to publish your blog post, you want it to be flawless – and that's where proofreading comes in! Whether you do your own proofreading or outsource it – this step should not be overlooked. Having proper grammar and error-free content shows your audience you're professional and meticulous – and it also makes it a pleasure to read.
Include a Call to Action
After you educate and nurture your audience through a blog post, it's an excellent opportunity to present your Call to Action. Decide on a goal and encourage the reader to take action at the end of the post. This could be enticing your visitors to contact you, sign up to your mailing list or book a consultation.
Publish and promote
Finally, it's time to share your blog post with the world! Once you publish your work, it doesn't mean you should forget about it. The best way to gain traction for your post is by sharing it around. Post a link to your post on social media channels such as Facebook, LinkedIn or Instagram to encourage your audience to visit your site. Share a link to your post in FB groups too.
Repeat!
Be sure to follow up with further regular blog posts on a variety of topics related to your business. This will build your library of articles and demonstrate your expertise.
By following these 9 expert tips on business blogging, you will be well on your way to building more brand awareness, driving traffic to your site and attracting a flurry of potential buyers. This, in turn, will facilitate the growth of your business.
If you found these tips helpful, please like and/or share with your business associates or LinkedIn connections.
And if you're looking for more business blogging tips, you might also like: https://www.professionalwriter.com.au/generate-blog-post-ideas-business/
https://www.professionalwriter.com.au/know-your-clients-win-more-business/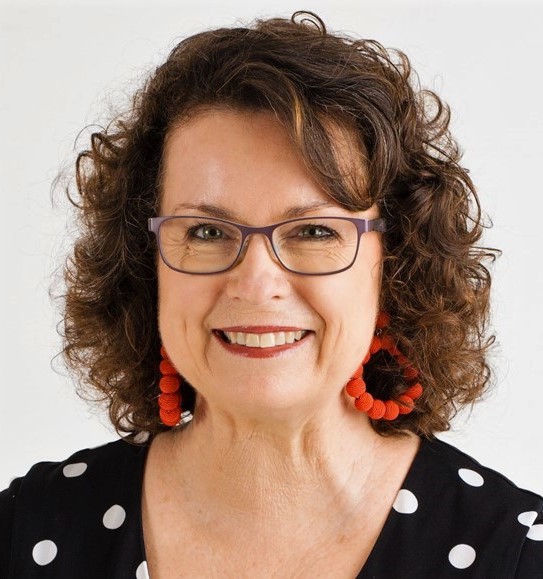 Hi, I'm Lyndall Guinery-Smith, business owner and chief word wrangler at The Professional Writer. My team and I write content dedicated to attracting and engaging your ideal clients … and improving your bottom line. This includes website content, capability statements, company profiles, team bios, business award nominations, blog post packages and more. We happily work with clients all over Australia. Email us to arrange an obligation-free discussion about your latest project.