Have you read your own website content lately? Can you confidently say your business has an authentic About Us page… One which truly represents your business and engages your potential clients? Does your content clearly show the outcomes you achieve for your clients?
Hold on a minute … isn't the About Us page all about OUR business?
Well, yes .. and no.
Your About page is About US – referring to your business AND your ideal customers. If your page only outlines your company history and solely talks about your business in a "Me, me, me" way, you're doing it wrong!
Why do you need an About Us page?
Who is reading your website? Prospective customers? The purpose of your website is to inform the reader and begin to establish a relationship with them. An authentic About Us page is the most important first step in building those relationships.
People do business with people they know, like and trust. Writing an authentic About Us page calls for the business owner to look a little deeper. Your reader wants to read more than just a boring company history.
When prospective customers land on your website, they will click on the About page to find out who is behind the business. But they don't just want to know about you and your team, they want to know how you solve their problem/s.
How do you write an authentic About Us page?
Firstly, think about your audience. Who is your ideal customer? Who are you targeting with your content? Once you know who you're speaking to and what their needs are, you can write your content to connect with that particular type of customer.
An authentic About Us page will truly engage your prospective customers. To achieve this, your page must detail:
The PEOPLE behind the business – provides transparency (be sure to include photos of your team)
Your experience and background in the industry – helps establish trust
The core values of your business – helps you connect with readers who share those values
How you help your customers – WIIFM?
What's your customer experience? What should people expect when dealing with you?
Being authentic is about knowing the core values of your business and targeting customers whose values align with your own.
How can an About Us page facilitate business success?
It's a fact – relationships are the cornerstone of long-term business success. Building connections and quality, authentic relationships is key. To achieve this, you'll need a well-written, authentic About Us page which outlines your story and clearly demonstrates the benefits in dealing with your business.
Trust is the basis of all relationships. If you're overselling yourself and not being authentic in your About Us page content, readers will quickly identify this. If you want to establish a genuine connection and develop an enduring relationship with readers, be truthful and be human.
One of Australia's top business coaches, Angela Henderson, talks about "Human to Human Marketing". H2H marketing is all about the art of making a legitimate connection between the people behind your business and the people you serve. H2H suggests seeing your customers as humans first and then as customers. People come before transactions.
What type of interaction do you offer your customers? Is there an opportunity to have a conversation with you? What's your customer journey?
Your ability to connect with your readers will help you stand out and start to build those quality relationships. And it all starts with an authentic About Us page.
Need help writing an outstanding About Us page? We collaborate with you to learn about your business and then write content which captures the true essence of your business while engaging your ideal customers.
Want to know more?
If you found these tips helpful, please like and/or share with your business associates or LinkedIn connections.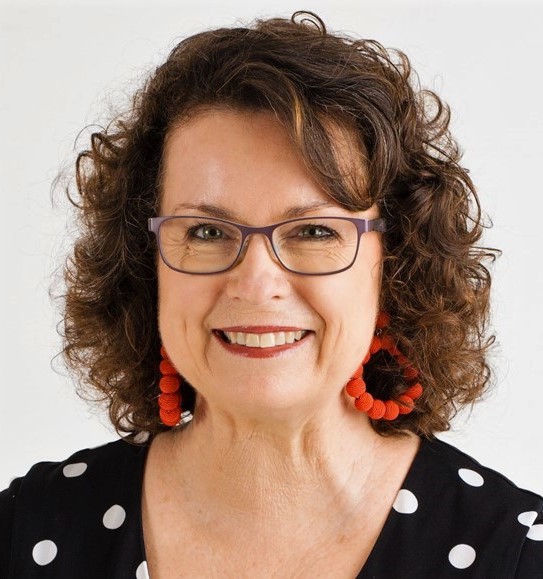 Hi, I'm Lyndall Guinery-Smith, business owner and chief word wrangler at The Professional Writer. My team and I write content dedicated to attracting and engaging your ideal clients … and improving your bottom line. This includes website content, capability statements, company profiles, team bios, business award nominations, blog post packages and more. We happily work with clients all over Australia. Email us to arrange an obligation-free discussion about your latest project.
If you enjoyed this post, you may also enjoy these:
How to write an engaging About Us page
How to write an About Us page which wins more business
About Us page tips for Startups