Want to become known as an industry expert?
Being known for your expertise can enable you to charge more for your products or services, it can help you to land premium clients and bring a constant flow of business your way. The following tips will set you on the right path.
Get to know your customers first
Who are your customers? What are they looking for? What problems do they have that you can solve? Do some research to find out as much as you possibly can about your customers. Check out demographics such as age, gender, marital status, occupation, income bracket, place of residence, hobbies and interests. All this information can help you to build Client Profiles, which are very useful in targeting a particular audience.
Get your brand message right by having a compelling story
Do you have a personal brand or a business brand? Whichever it is, shape your story into one which clearly demonstrates your or your company's achievements, skills and expertise. This will go a long way in helping people relate to you and see you as an industry leader.
Become the expert
Before you can be known as an expert, you must first become the expert. Study, research, get to know what's important in your industry, what the emerging trends are and how they can be addressed. Gathering this knowledge is a very important step in helping to build your status as an industry expert. You'll need to be prepared to answer questions, so gathering as much knowledge as possible will definitely work in your favour.
Become a specialist
In order to attract premium offers, you need to have specialised knowledge of your subject. Take every opportunity to learn as much as you possibly can about your subject. People will pay more for a specialist over a generalist every time.
Write a blog
If you don't already have a website – get one now! Use your website and/or blog to educate your audience. Write and share great content – and you'll soon be noticed.
You can write blog posts about industry developments, issues your customers may have, case studies demonstrating how you've solved issues for your customers (present the problem followed by your solution), product reviews and comparisons, how-to articles and anything else that's relevant to your readers or in your industry.
Call yourself an industry expert
Once you feel confident in your knowledge, call yourself an expert. Include your expert status in your social media profile and your About Us page on your website.
Write for publications
Find out the most widely-read publications in your industry – whether they're magazines, online newsletters or other industry publications. Enquire about submitting an article to the publication. Editors are often open to accepting articles from industry experts. You probably won't receive payment, but your priority is to have your name and possibly your headshot on the article. This gets your name out there to your peers and potential customers.
Write a book
Once you've written a few blog posts and/or articles for publication, use website analytics to monitor which articles and subjects are most popular with your audience. Consider combining a number of posts together and shaping them into a book or eBook.
Becoming a published author brings instant credibility and may become another income stream for you too.
Polish up your Public Speaking
If you're a public speaking novice or you're lacking in confidence, do a course in confident speaking.
Conducting a workshop or giving a presentation also gives you instant expert status. You may need to start with a smaller audience and build up into presenting at trade shows and the like.
If you've published your book (see above), you can sell the book at your presentations.
Make yourself available for interviews
Editors and programmers are always looking for new people to interview, whether it's on radio, n the newspaper or on a podcast.
Check out sites such as Source Bottle, where callouts are posted for experts on a daily basis.
Network online and face-to-face
Participating in online forums and groups can be a great way get your name out there and become known in your industry. It's important to answer questions honestly and provide advice wherever you can so that people get to know, like and trust you.
Leverage social media
Post regularly on social media – this means daily or at least 3-5 times per week. Posts can be scheduled ahead of time using a variety of apps such as HootSuite, CoSchedule, SproutSocial or Meet Edgar, just to name a few. Facebook allows you to schedule posts to a business page too.
You may also consider starting your own group on social media, based around a certain issue your customers have, which you can solve. When you're the administrator of the group, you have more control over the conversation. By posting good advice and helpful hints, you'll continue to build your profile.
I hope these tips have been helpful for you in building your personal or business brand and will assist you to become known as an industry expert.
If you have any further hints or tips on how to become known as an industry expert, please feel free to email me and let me know.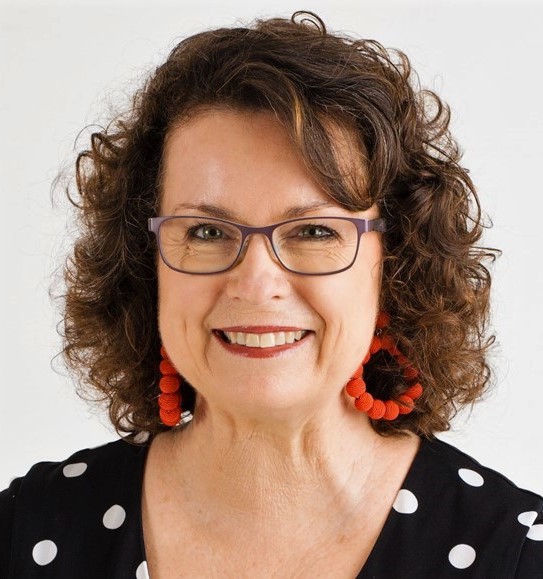 Hi, I'm Lyndall Guinery-Smith, The Professional Writer. I write copy dedicated to attracting and engaging your customers – and improving your bottom line. I happily work with clients all around Australia. Email me to arrange an obligation-free discussion about your latest project. Or if you'd like to learn how to connect with your audience and build your business, why not input your email address and receive my regular marketing updates in your mailbox? You can sign up for our mailing list at the base of the Home Page on www.ProfessionalWriter.com.au.
If you found these tips helpful, please like and/or share with your business associates or LinkedIn connections.
If you enjoyed this article you might also like to read:
Finding time to write blog posts – 5 tips from an expert
Writing to engage your readers online
How to attract premium clients