These 7 simple Company Profile tips may be helpful if you're struggling with what to include and what to leave out of this important document. The tips are designed for a multi-page Company Profile, such as those used by many business in the construction, cleaning and real estate industries, just to name a few.
Following are 7 Simple Company Profile tips for struggling marketers
Identify your ideal customer
Before you start writing your content, it's important to know who you're targeting and what they're looking for. Just who is your ideal customer? Assume they know nothing about your company. You need to include some basic information about what you do, where you're located and the cost of your products of services.
Know the problem you solve
Clearly define the problem you solve for your customers (think big picture here) and outline how you solve it. For example, if you're a portrait photographer, you don't just take photos, you capture the essence of the person you're photographing and help them portray their best side.
Start with a benefit
Many businesses start their Company Profile with a boring company history. There's a saying in marketing – "Nobody cares who you are until you tell them what you can do for them". If you start with an introduction outlining what you do for your customers, and your passion for your business/products/services, you're more likely to have an engaged audience.
K.I.S.S. – Keep It Short and Simple
Most people are time poor and don't want to read screeds of information. They just want to know a little bit about you to ascertain whether they want to do business with you. It's important to give them the opportunity to get to know, like & trust you, but you don't need loads and loads of information to do this. The aim of a Company Profile is to get the reader interested in doing business with you. They need the basics, written in a way which engages them and has them wanting to know more about you.
Use an index and topic headings
A list of topics and page numbers at the front of the document will help your readers to quickly locate the information they're looking for. Of course, you hope they will read the entire document. However this is rarely the case, so use topic headings to make it easy for your readers to scan.
Use visuals
Use photos of yourself, your staff and your business premises if appropriate. This is another important step in your readers getting to know, like and trust you. People do business with people and using photos is a great way to form a connection with prospective clients. Using diagrams, maps and illustrations, where appropriate, can also be very helpful.
Use these Company Profile tips to map out your profile
Where to start? Grab a piece of paper or a blank document and start with an outline of the topics you need to cover. It doesn't have to be perfect, just write it all down and you can add or delete later. Then add information to expand on each of the topics.
I certainly hope these 7 simple Company Profile tips have helped you write a better profile which gets noticed by your prospective customers.  However, if you feel you're in need of professional help with writing an outstanding Company Profile, please feel free to email me at any time.
If you found these tips helpful, please like and/or share with your business associates or LinkedIn connections.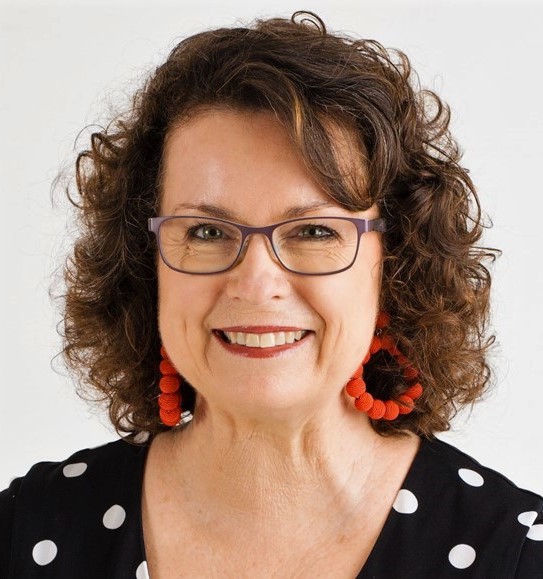 Hi, I'm Lyndall Guinery-Smith, The Professional Writer. I write copy dedicated to attracting and engaging your customers – and improving your bottom line. I happily work with clients all around Australia. Email me to arrange an obligation-free discussion about your latest project. Or if you'd like to learn how to connect with your audience and build your business, why not input your email address and receive my regular marketing updates in your mailbox? You can sign up for our mailing list at the base of the Home Page on www.ProfessionalWriter.com.au.
If you enjoyed this article, you may also like:
Building the Know, Like & Trust Factor: Getting Known Online
7 tips to engage your readers online
How to attract clients who will pay a premium price