When you decide to enter a business award, naturally you want to win. To achieve this goal, you need to have what it takes to win – including writing a winning business award entry. Following are a few tips designed to help you through the process towards holding up that coveted trophy!
Tip 1: Register as soon as the awards open
Don't leave it too late to enter. Writing a winning business award entry takes time and is not something which you can do in a rush.
If you register early, you'll have the opportunity to download or copy and paste the questions into a Word document. That way, you can carefully consider the information you'll include in your answers.
Make a note of the closing date for entries and work back from there.
Tip 2: Read all the terms and conditions carefully
Be sure to check whether you're eligible for a particular category or categories before you go to the time and effort of writing your entry.
Tip 3: Choose your category
This is important! Take some time to think about which category or categories you'd like to enter, as some will be more competitive than others. Which category will allow you to best capture the essence of your business? To tell a story which connects with the judges? To portray your experience and the way you engage with your customers?
Tip 4: Read the questions to see whether you'll be able to answer them
Before you commit yourself to a category, read through the questions. Are you confident you have what it takes to accurately and thoroughly answer each question?
While you can build a story around a fact, you can't make things up! If you don't have the qualifications or experience to enter a particular category this year, try working on that area of your business so you can enter next year. I like to describe entering business awards as similar to a business audit. The process gives you the opportunity to step back and take a good look at what's working in your business – and what needs improvement.
Tip 5: Use a Word document for your drafts
Do not be tempted to type your answers directly into the awards portal. Depending on the software used to set up the portal, you may have to answer ALL the questions before your information is saved – or your information may be lost!
The best option is to copy and paste the questions into a Word document and use it to draft your answers. This allows you to make notes, draft your answers, review and add to the text before you're ready to upload your final answer to the portal.
Writing your entry is often a huge task and it can be overwhelming. Try working on just one section at a time or two questions per week (depending on how long you have before the closing date).
Tip 6: Ask for input
Who can help gather information for your entry? Who knows you and your business well?
Team/staff members
Your life partner or family members
Strategic business partners
Your business coach
Your clients/customers
Asking for input from your team members or clients is a great way to demonstrate how much you value their opinions and their contribution to the business.
Any or all of the above people can potentially provide important input into your winning business award entry.
Tip 7: Think outside the box
Where the questions allow support documents, carefully consider what you'll use.
Spreadsheets and graphs showing financial importance can underline you success, but be sure to highlight your most significant achievements.
Images can also be helpful in reinforcing your answers. Be sure to use clear, quality images which show your business in its best light. If the image doesn't enhance your answer, don't use it.
A great way to demonstrate your answer can be through a case study. This allows you to clearly portray how you've solved a problem for one of client and illustrates the outcomes you're achieving.
Tip 8: Be sure to actually ANSWER each question fully and to the best of your ability
You'd be surprised how often I see business award entries which are incomplete or where the entrant has simply waffled through an answer with information completely unrelated to the topic.
It is not advisable to copy and paste answers from previous years' entries or copy your answers between categories. You must take the time and effort to draft an original answer for each question in each of the categories you're entering.
Tip 9: Review, edit and spellcheck before uploading to the awards portal
BEFORE you upload your entry to the awards portal, ask someone else to read over your answers and check for spelling, grammar, the flow of information and overall accuracy. It's hard to see your own mistakes and a second set of eyes will often pick up something you've missed.
Do a final review yourself before you upload the answers. Check you've correctly answered ALL the questions and provided support documents where possible.
I STRONGLY advise you don't leave it until the last minute to upload your entry to the award portal. Technology often buckles under a heavy load and awards portals are notorious for crashing on the final day for entries.
Stay ahead of the crowd and finish your entry at least a few before the closing date, then upload your winning business award entry to the portal well in advance of this date.
Need help? Feel free to email me if you're looking for assistance with your business award submission. I can work in one of two ways:
I can review and edit your entry before you upload it, providing feedback and advice to tweak your entry
I can work with you from the beginning of the process, collaborating with you to write the drafts, which you then review before we finalise your entry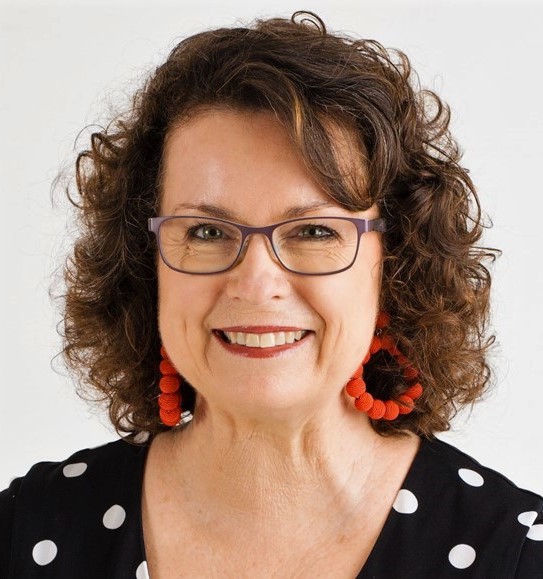 Hi, I'm Lyndall Guinery-Smith, business owner and chief word wrangler at The Professional Writer. My team and I write content dedicated to attracting and engaging your ideal clients … and improving your bottom line. This includes website content, capability statements, company profiles, team bios, business award nominations, blog post packages and more. We happily work with clients all over Australia. Email us to arrange an obligation-free discussion about your latest project.