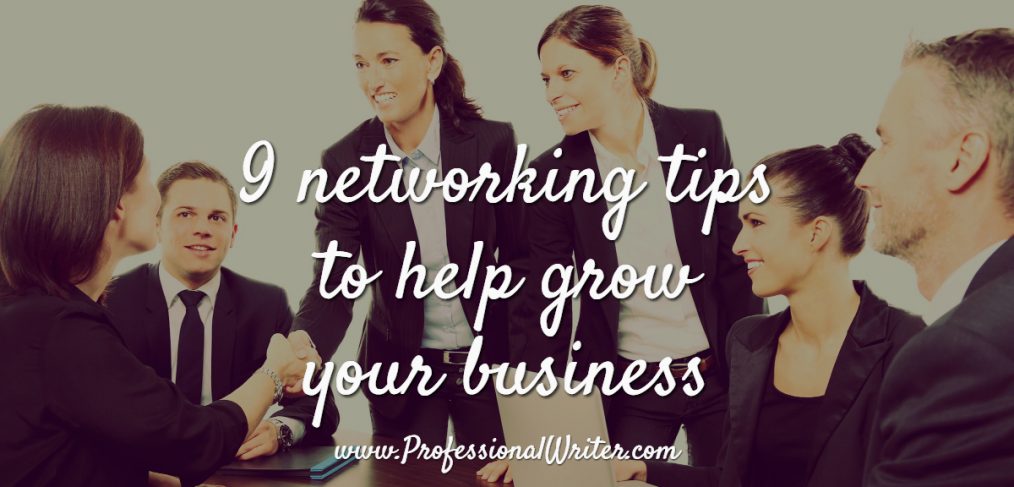 Networking tips to help grow your business
Succeeding at business networking has proven a successful tool in growing my business. I've found networking to be much more effective than any advertising I've done, and have secured many lucrative contracts through people I've met at networking events.
Australia's networking queen, Robyn Henderson of Networking to Win says, "Not only is networking an essential life skill, it's also the most basic business tool in today's competitive market. Networking will account for more than 87% of all business in the marketplace."
If you need a printer, a designer, a mechanic or new hairdresser, do you think about people you know first? I know I do! I will resort to using Google or a local search only if I don't already know someone who can do the job. So, who do you know?
I know a lot of people shy away from networking, perhaps because they themselves are shy. However, it's important to remember that everyone is there for the same reason – to expand their network, learn and help each other, and grow their business.
Paying money to go along and eat a meal while you listen to a guest speaker is NOT effective networking! Meeting and connecting with other people is what it's all about – so be sure to tap into your communication skills to make those connections.
Following are 9 tips for those starting out in business networking
Decide why you're networking
Are you attending to grow your network –
Would you like to meet influencers in your industry?
Do you want to get to know other business owners in your geographic area?
Are you there to learn more about business from the guest speaker?
Choose the right business networking event to go to
Do some research and work out which event your target audience attends, or which is most beneficial to those in your industry.
Arrive early
In my experience, I've mingled and had the most interesting conversations at the beginning of networking events, before everyone sits down. There's not much point in rushing in late and being flustered, so take the time to plan your day and arrange to be there early – or at least on time.
Go with a positive attitude
It's important to embrace a positive attitude towards attending the event. It's much better to smile and be ready to meet new people than to go with the attitude that it's simply a waste of time.
Don't be too eager
Hold off on handing out your business cards until you've at least had a conversation those you meet. Try asking a question about the other person's business and listen to their answer before you launch into your own spiel. Showing interest in others can offer win their favour.
Be sincere and authentic
While we all want to make a good impression, it's important to take an interest in others, not just try to see what you can get for yourself.  People can tell when you're being sincere – and when you're not, so relax and be yourself. Use your best communication skills, and if you ask a question, take the time to listen to their answer with interest.
Gather business cards from the people you meet
After you've met and chatted for a while, do ask people for their card, then offer yours in return. Make sure you take enough business cards or promotional materials to hand out so people will remember you and know how to contact you.
Don't overstep the mark
If someone gives you their business card, this does NOT give you permission to add them to your mailing list. You could send a follow up email with an invitation for them to subscribe, then it's up to them whether they wish to opt in or not. If you add people to your mailing list without their permission, it is spamming – and certainly not a great way to win their business.
Follow up
After the event, it's important to follow up. A simple email in the days following the event (within 48 hours is ideal), allows you to touch base with those you've met in a non-threatening way.  So few people actually do this, so it does leave an impression and lets your new contacts know you're interested in them. You could also offer to connect on LinkedIn or follow them on other social media.
Bonus tip:
Show up regularly! Networking is much more effective when you attend events regularly and get to know the other people who go along. Once you've established a relationship with other people in the group, it's much easier for them to trust you with their business.
Whether you're a B2B or B2C business, you may well find that networking can expand your horizons, increase your contacts and bring in more business.
If you found these tips helpful, please like and/or share with your business associates or LinkedIn connections.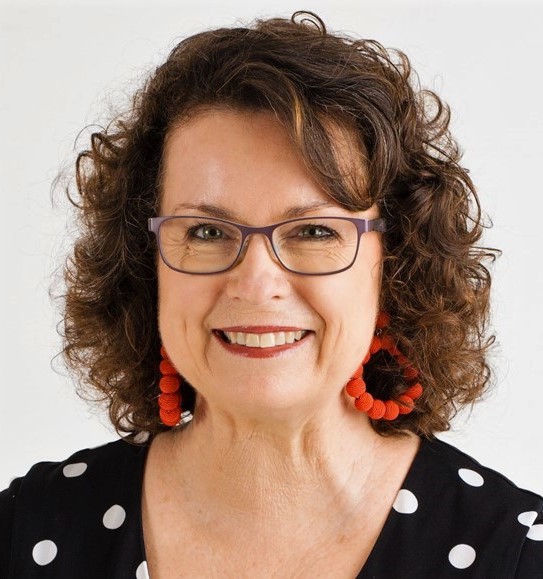 Hi, I'm Lyndall Guinery-Smith, The Professional Writer. I write copy dedicated to attracting and engaging your customers – and improving your bottom line. I happily work with clients all over Australia. Email me to arrange an obligation-free discussion about your latest project. Or if you'd like to learn how to connect with your audience and build your business, why not input your email address and receive my regular marketing updates in your mailbox? You can sign up for our mailing list at the base of the Home Page on www.ProfessionalWriter.com.au.