How to write the best About Us page for your site – Top 5 tips
Do you want to win more business? These About Us page tips will get you started…
Take a close look at the About page of your website. Does the page provide the information your customers are looking for, or is it a boring re-hash of your Company History?
Whether you realise it or not, your About page isn't really about you, it's about your customers, and getting them to know, like and trust you. If you want to capture their attention, and their business, you first need to tell them how you can solve their problem, then back it up with the reasons why you can do this.
Following are my Top 5 tips to write a winning About Us page for your site:
1.  Before you start writing, consider your customer
Think about:
Who is my customer?
List the problems  I/can I solve for them
What does the customer want to know about our company/me?
What voice or style do they respond to? i.e. formal or more friendly/casual?
If you're unsure of the answers to these questions, ask your customers.
2.  Tell them HOW you help solve their problem
Make a clear and concise statement about what you do for your customers. This gets their interest and provides motivation to read on.
3.  Tell them WHY you are the best choice
Here's your opportunity to make them want to deal with you by expressing your personality, being informative and entertaining, as well as conveying your company's culture and values. This enables you to engage them with your personal and/or company's story and to build trust.
You can then include the qualifications and experience you have to back up your claims. Highlight your expertise – accomplishments, awards, volunteer or charity work, associations, education, passion, links to media/press articles you've features in, tell them why you do what you do so well.
4.  Express your point of difference
Remember your reader is most likely looking your competitor's sites as well, so it's important to clearly state your UVP (Unique Value Proposition – or what makes you stand out from your competitors) on your About page. Research your competitor's sites to ensure yours stands out.
Simply expressing your story and humanising your organisation can be your point of difference too. People want to know who you are, what you stand for and why they should trust you. It's important to be honest, authentic and real in order to be trustworthy.
5.  Show your face
Personally, I much prefer to deal with an organisation where I can see photos or video on the Home page or About page. Displaying a photo or video provides a further opportunity for people to get to know, like and trust you. Whether you use individual shots or a team picture, it is essential that you include pictures.
Bonus tip
Invite them to connect with you on social networking sites such as Facebook, LinkedIn or Google+. That way, they have the opportunity to get to know you before they give you their business.
Should you be feeling a little overwhelmed about writing your About Us page (or any other web page), engaging the services of a Professional Writer can often save you time, money and heartache. Feel free to email me to discuss your project – I'd be happy to assist.
If you'd like to receive more writing tips, please connect with me on Facebook or sign up to the newsletter on my Professional Writer website.
And lastly … I'd love to know – what do you think makes a great About Us page?  Please comment below.
Want to know more?
If you found these tips helpful, please like and/or share with your business associates or LinkedIn connections.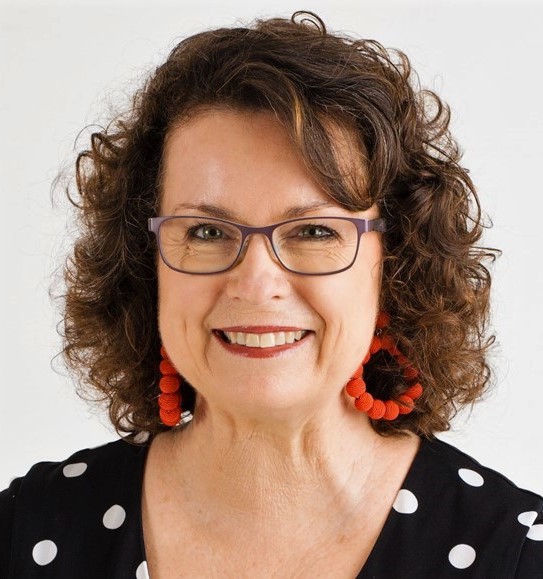 Hi, I'm Lyndall Guinery-Smith, business owner and chief word wrangler at The Professional Writer. My team and I write content dedicated to attracting and engaging your ideal clients … and improving your bottom line. This includes website content, capability statements, company profiles, team bios, business award nominations, blog post packages and more. We happily work with clients all over Australia. Email us to arrange an obligation-free discussion about your latest project.  
If you enjoyed this post, you may also enjoy these:
How to write an engaging About Us page
How to write an About Us page which wins more business