We all want to get noticed in business, don't we? It's how people get to know, like and trust us, then buy our products or services.
Whether you're a start-up or a business veteran, the following 5 tips will help you to:
Get Noticed in Business
Update Your Bio and About Page
When was the last time you updated your bio? Does your About page connect with your ideal customer and convert them into doing business with you? It's important to tell the story of your business in a way which clients relate to. Another important tip is to include a recent photo, so people can put a face to the name. This is all part of getting to know, like and trust you.
Publish an Article
Writing informative articles building your authority and is another great way to get noticed in business. When written well, articles can influence your prospect to pick up the phone and call you!
Wear a Name Tag
Do you have a name tag? Do your staff members have them? Have you noticed how people wearing name tags often seem more approachable? By putting your name upfront, you're giving your customers a chance to get to know you and taking an important step towards them liking and trusting you too.  
When venturing out of your premises, wearing a name tag helps you get noticed in business. Even at the shops, people will read your name tag and sometimes ask about your business.
At networking events, having your own name tags can make it easier for people to remember you. 
When you have the tags printed, your name needs to be in large bold type, so it's easy to see. The tag should also include your business name, logo and/or corporate colours. Customised name tags are available at most specialty stationery shops or Officeworks.
Wear a Uniform
Similar to name tags, a uniform can convey your corporate image through colour and style. They can make you look more professional and also make you more memorable to customers, as well as portray a sense of unity and pride amongst your team.
Do your research and find a uniform which suits your business and personality. You don't have to spend a fortune. Check with your accountant regarding the rules for tax deductibility on uniforms.
A smart uniform can be a great way to attract attention and help your business get noticed.
Brand Your Car
Your own mobile billboard! You can choose to cover the entire vehicle in your branding, use the rear window as an advertisement. Or print bumper stickers to share amongst your family, friends and customers. All are an excellent opportunity to grab the attention of potential customers and remind your existing customers to return. You have to admit, when you're stuck in traffic or a vehicle is parked, you read the branded information, don't you? Yep, it's a great way to get attention!
The above information will certainly assist in boosting your profile. And they are simple yet effective tips to help you get noticed in business.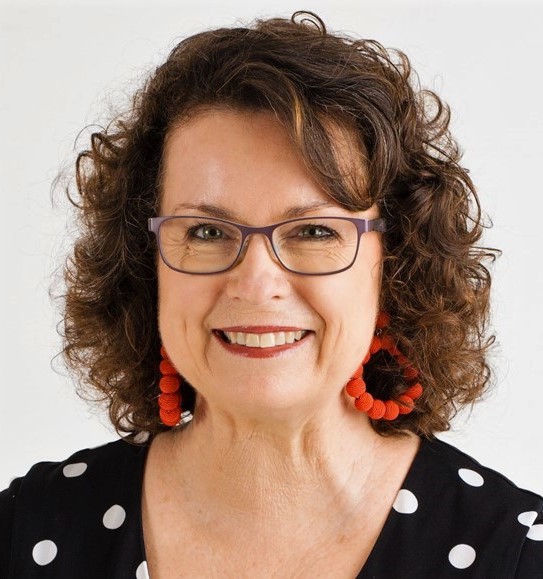 Hi, I'm Lyndall Guinery-Smith, business owner and chief word wrangler at The Professional Writer. My team and I write content dedicated to attracting and engaging your ideal clients … and improving your bottom line. This includes website content, capability statements, company profiles, team bios, business award nominations, blog post packages and more. We happily work with clients all over Australia. Email us to arrange an obligation-free discussion about your latest project.