EXPERT BUSINESS AWARDS NOMINATION WRITER
If you've been nominated for an award or you're thinking about entering, could you use the help of an expert business awards nomination writer? We're here to help! We currently have a 96.25% success rate for clients being shortlisted as finalists or winning their category.
Winning an award can be a great boost for your personal and business profile. It can help you to win more customers too. 
If you've achieved business success or overcome significant challenges in business, you need to share that with the world – and business awards are ideal for this purpose.
The level of awards you enter can vary from your local business network or Chamber of Commerce to your entire industry … or perhaps a national or international business award.
Winning an award isn't easy, but it can be done. That's where hiring a business awards nomination writer can help. It's our job to help your business to stand out and get noticed by the judges.
The application process can sometimes be rather daunting, to say the least. Each award's criteria are carefully scrutinised by a panel of judges. It's important to be clear, concise and articulate in your application. That's where a professional Business Awards nomination writer can help. 
Collaboration is key
We work in collaboration with you to produce an outstanding award entry that will have you beaming with pride… We've even had clients cry tears of joy when they've read their final submissions!
We've assisted a wide variety of business owners and managers to communicate what's truly great about their business by writing a professional nomination. We combine our business and marketing expertise with vast experience in award submission writing. We know the right questions to ask, the right type of supporting documents to provide, and how to write your submission in a way that connects with the judges. Our team will carefully go over the criteria for the award, thoroughly addressing each of the areas as required. We ensure your submission covers all bases, to help you put your best foot forward and ensure your business truly shines!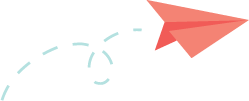 OUR CURRENT SUCCESS RATE FOR CLIENTS BEING SHORTLISTED AS FINALISTS OR WINNING THEIR CATEGORY IS 96.25%!
Could you use the expertise of a professional business awards nomination writer?
Please email us with details of the particular award you wish to enter, and a copy of or link to the selection criteria/questions for the award. The fee charged will depend on the estimated time to prepare your nomination – this can vary greatly, depending on the number of questions and word count.
Please book early. Preparing an outstanding award submission takes time!
Our clients have been shortlisted as finalists or awarded the winner's trophy in ...
Local

Business Awards 

Moreton Bay Business Awards

Strata Community Awards WA

Property Council Awards WA

Lismore Chamber of Commerce & Industry Awards

Australian Law Awards

Hunter Business Awards

Lake Macquarie Business Awards

Master Builder's Awards

Allied Health Awards

MFAA Awards

Telstra Businesswomen's Awards
Small Business Champions Awards

Stevie Awards

Tweed Business Excellence Awards (BEATS)

South West Business Awards

REI NSW Awards

REB Awards

REB Women in Real Estate Awards

REI SA Awards

REI WA Awards

REA Awards

Women in Civil Awards

…. and more 
And the winner is … What some of our happy clients have said:
"We've been working with Lyndall and her team for several years. They are our go-to copywriters for property scripts, staff profiles, press releases and anything else we need professionally written. Last year, when we decided to enter the prestigious Real Estate Business Awards, we naturally chose to work with Lyndall to ensure our submissions were polished to perfection. Not only did she highlight our achievements, but Lyndall was also full of amazing ideas. We entered four categories and were delighted to be selected as national finalists in ALL FOUR CATEGORIES! Our amazing BDM/Property Manager then won the category of Rising Star!! We're so grateful to have found Lyndall and her team. They are now an amazing asset to our business and we look forward to continuing to work with them in the future."
"We are so over the moon that we won this award. Thank you so much for making this happen for us … We certainly would not have been able to achieve this without you! We love how you took the time to know and understand our business, and then deliver what we needed in a timely manner. Working with your team has been a wonderful experience and I highly recommend your business award writing."
"Thank you so much for all your help with my application for the Telstra Businesswomen's Awards. I wouldn't have been able to make it without your help. You have been wonderful! I'm so excited to be a finalist in two categories!!"
"Working with Lyndall has been an absolute blast. She is professional, kind, prompt and simply amazing at her ability to pull everything together.

I highly recommend Lyndall."
"I have engaged Lyndall to write several award submissions and to write our website content. Lyndall is great at what she does and is a pleasure to deal with. I have already recommended Lyndall to several people and will continue to do so."
"Storytelling is the most powerful way to put your ideas into the world."