Hi, I'm Grace Titioka ...
Since 1998, I've worked in various sales and marketing roles across multiple industries, including financial services, IT, telecommunications and digital media.
As an established blogger and freelance writer, I've written content for digital publications such as ellaslist, Essential Kids and Kidspot. I've also collaborated with key brands such as Microsoft, Norton Anti-Virus, Zenith Payments, SBS Foods and Humanforce.
At The Professional Writer, I specialise in writing capability statements, company profiles, website copy and blog posts for our clients. I look forward to working with you soon.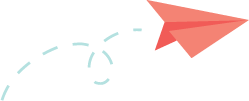 I enjoy what I do, and my work is based on these core values:
Create value for clients – I strive to provide guidance and expert advice for clients, helping you reach your desired outcomes with confidence and ease.
Efficiency – A Mum of twins, I take pride in my strong organisational and time management skills. Valuing the importance of time, I will meet your brief within agreed deadlines.
Friendly and approachable – As someone who enjoys interacting with others, I find it rewarding in finding solutions for clients and their business challenges. 
Quality – I always aim to meet your requirements with exceptional results, establishing a high standard of service. 
Enthusiasm – Being part of a client's business journey is an excellent opportunity for mutual collaboration. I'll approach our projects with enthusiasm. I also think it's essential to enjoy the process while we work together to reach success for your business. 
I look forward to helping your business stand out through compelling and engaging marketing, creating clear and concise messages to your target audience. 
Grace Titioka – Education and Experience
After completing a Bachelor of Arts in Japanese Studies at the Australian National University, I spent a year studying at Kyoto University of Foreign Studies on a Year Abroad Scholarship.           A native English speaker, I was raised and educated in Australia. I am also fluent in Japanese and Bahasa Indonesian. 
In 2017, I decided that it was time to change careers and pursue my love for writing. With comprehensive experience in corporate sales and marketing, I've successfully translated my strong copywriting skills to provide engaging content marketing for corporations and small businesses. 
Joining The Professional Writer team in October 2021 has opened an exciting new chapter in my copywriting career. It's been a true privilege and absolute delight working with Lyndall, supporting clients to succeed in their businesses through our services.
It's truly rewarding to be able to say that I genuinely love what I do for a living.
"When we help ourselves, we find moments of happiness.
When we help others, we find lasting fulfilment."